Michael Bisping Says No One Can Rival the UFC- Not Even Boxing
Published 04/05/2021, 1:40 PM EDT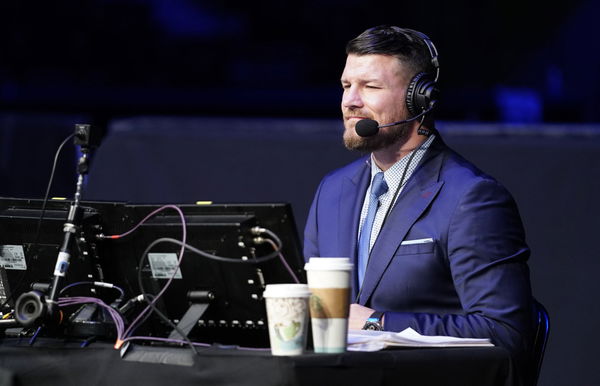 ---
---
Michael Bisping is one of the most respected names in the world of combat sports. While he did rise to prominence by being one of the toughest fighters in the UFC who became a champion, Bisping is now making his voice global on the UFC commentary team. He is one of few fighters to have transitioned from inside the cage to the commentary booth seamlessly.
ADVERTISEMENT
Article continues below this ad
Bisping is extremely grateful for having gotten the opportunity to be a commentator in the UFC. While thanking the UFC for giving him this opportunity, Bisping made a very interesting comment. He claimed that every single MMA promotion and even the sport of boxing has taken a back seat to the UFC.
ADVERTISEMENT
Article continues below this ad
"I am so blessed to have this job. Literally, my expert subject is mixed martial arts. There is nothing else on the planet that will pay me like commentating for the UFC. In fact, there's no other fight or promotion that can rival the UFC, in boxing or mixed martial arts. So I get to call the fights for the best combat sports production in the world and that is something I take very seriously."
Michael Bisping: Correct in how he looks at the combat sports world?
Michael Bisping has proclaimed openly what many people have been saying for a long time. The UFC as a brand has become bigger than the sport of boxing. While one could argue MMA has become bigger than boxing, the entire world is exposed primarily to the MMA that the UFC puts on.
ADVERTISEMENT
Article continues below this ad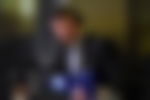 There are many professional wrestling companies, but the most synonymous with the sport is WWE. Similarly, the UFC is the most synonymous company with the sport of MMA, especially as most popular old promotions have been acquired by the UFC by now.
ADVERTISEMENT
Article continues below this ad
While boxing has its megastars as well, it cannot match the consistency of MMA. There are top UFC fighters on a card every week. While that is because it is under one promotion, it has been a very fruitful situation. The UFC can continue to grow while boxing gets a new pipeline of mega-stars. But Bisping is right about the changing order of the combat sports industry.