Michael Bisping Says Stipe Miocic vs Francis Ngannou Will Be Decided 'In the First Round'
Published 03/27/2021, 10:43 AM EDT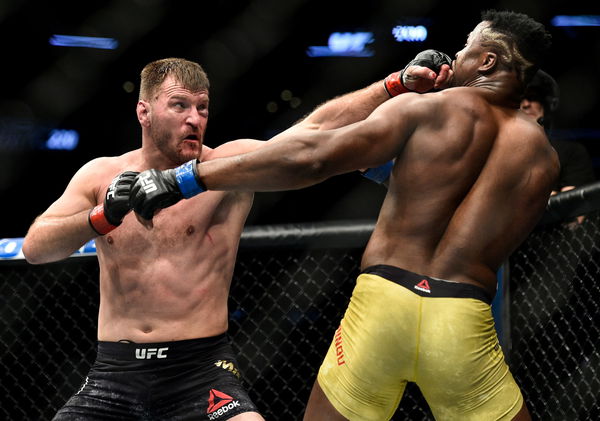 ---
---
Stipe Miocic and Francis Ngannou will finally rematch tonight. The excitement for this bout is off the charts, and people want to definitively see if Francis Ngannou can beat Stipe Miocic. Miocic has gone and gotten himself the status of GOAT in the division. However, Ngannou is the favorite heading into the fight and hopes to get the KO he couldn't in 2018.
ADVERTISEMENT
Article continues below this ad
Michael Bisping is a former UFC Champion and broke down the fight. While he leaned towards Miocic, he believes that the fight will come down to the action in the first round.
ADVERTISEMENT
Article continues below this ad
"It's crazy to go against the champ. He's already beaten him and he's the best heavyweight on paper in the history UFC has ever seen. So I'm leaning towards that. But Ngannou has probably learned a bit more, and now he's been training at Xtreme Couture in Las Vegas. He's been doing the wrestling and all that kind of things.
Bisping added, "I think it comes down to the first round. If Ngannou is going to win, he will do it in the first round. If it goes longer, look at Ngannou. The man's gigantic, he's absolutely jacked, and those muscles look awesome. But they do tire you out. Stipe is a big dude, more adept at going the distance. He will drag him out into the later rounds and do the same thing."
Stipe Miocic: Is he going to prove his superiority again?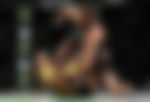 Stipe Miocic is being disrespected heading into this fight. While Francis Ngannou has earned this shot and has hype behind him, Miocic just finished a trilogy with one of the best fighters in the division's history. Not only that, he won that trilogy and is champion after losing once. His skill-set was on display and is one of the most complete skill-sets of a heavyweight.
ADVERTISEMENT
Article continues below this ad
However, it is never about just skill-sets. Ngannou packs a hammer in his hand and can lay anyone out with a single strike. It is always tough to count against him because of that genuine one-punch KO power.
ADVERTISEMENT
Article continues below this ad
This fight won't be like their first encounter. However, there may be similarities in how Miocic has to slow Ngannou down. He has three fights worth of damage on his body, while Ngannou has been relatively unscathed. This could be a phenomenal bout.