Michael Chandler Believes Dustin Poirier vs Conor McGregor Should Be For Lightweight Championship
Published 01/13/2021, 11:30 AM EST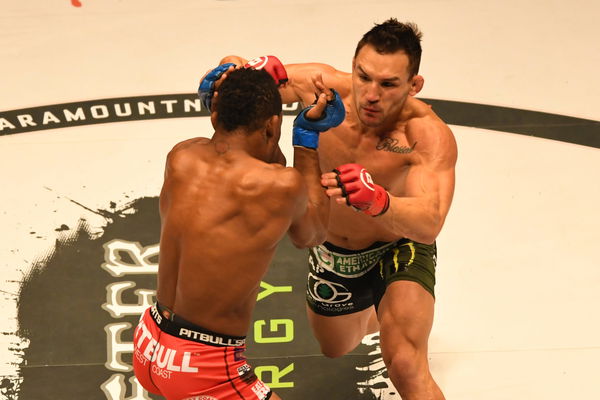 ---
---
Michael Chandler is gearing up for his UFC debut on Fight Island against Dan Hooker at UFC 257. He serves as the co-main event under Conor McGregor and Dustin Poirier. Chandler has spoken about the fight with MMAJunkie and revealed a number of things.
ADVERTISEMENT
Article continues below this ad
First, Chandler acknowledged the fact that Conor McGregor is easily the biggest draw in combat sports.
"Let's call a spade a spade. Conor McGregor is the biggest combat sports icon out there right now. Bigger than any other name that could step inside of a cage, a boxing ring, a must Thai fight, a wrestling ring. Conor McGregor is the biggest name."
ADVERTISEMENT
Article continues below this ad
As a result of that, Chandler believes that it makes sense to have Conor and Poirier fight for the title if Khabib Nurmagomedov is out of the picture.
"To me, it makes a ton of sense if Khabib says that he isn't coming back, they'll just announce hey either Conor or Poirier. To me, it just makes sense. Poirier to me is one of the top guys, if not the top guy. After what we saw Gaethje lose as bad as he did to Khabib, which everybody loses to Khabib… Either way, there will be a lot of clarity after January 23rd."
Michael Chandler: Right about Conor vs Dustin being a title fight?
ADVERTISEMENT
Article continues below this ad
Michael Chandler has a lot of vested interest in the UFC figuring out what they are doing with their titles. After all, he has come in as an elite fighter from another promotion looking to win the UFC title. However, Khabib having the belt after announcing his retirement is still odd.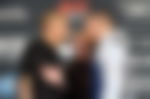 Dustin is the most legitimate contender the UFC has. Not only did he win his last fight, but he also had the best showing in the three Khabib title defenses.
ADVERTISEMENT
Article continues below this ad
Conor McGregor is the biggest star in combat sports, like Chandler said. The UFC should welcome the opportunity to crown him champion if he gets past Poirier. However, there may be forces at play that nobody knows about yet. However, putting the title on this fight would provide some much-needed clarity.