Michael Chandler Says Conor McGregor Will Win Trilogy Against Dustin Poirier and Fight Him Next
Published 03/30/2021, 2:01 PM EDT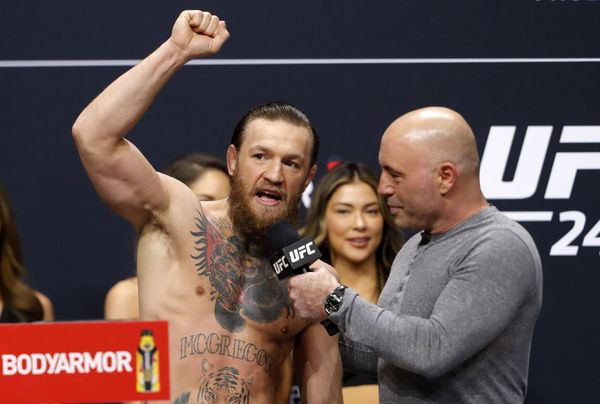 ---
---
Conor McGregor vs Dustin Poirier looks set to become the biggest fight of the year when it happens for the second time in 2021. However, this time the bout may have an actual crowd. Along with that, it will be a waste for the UFC to book Conor McGregor in a fight where fans cannot come again.
ADVERTISEMENT
Article continues below this ad
However, this bout will also look to answer questions about the title picture. UFC 262 will see Michael Chandler and Charles Oliveira face off over the strap recently vacated by Khabib Nurmagomedov. However, Chandler seems ready to take on challenges after this too. That challenge is Conor McGregor himself, someone Chandler believes will beat Poirier in their second fight.
ADVERTISEMENT
Article continues below this ad
"Most likely, I'm fighting Conor or Poirier next. Whoever wins that fight… I think it's Conor. I actually watched the detailed thing that they do, Daniel Courier narrates it. I think there's just a few very little things that Conor can do to win the fight. I think it's Conor McGregor. It's sometime later this fall or winter, but also that's probably wishful thinking."
ADVERTISEMENT
Article continues below this ad
Conor McGregor: What changes does Conor make to pull this win off?
Conor McGregor cannot beat Dustin Poirier if he comes to fight the way he did last time. While McGregor had elite striking, his defensive tactics were bad. He saw his leg get beat up, was under constant pressure from strikes, and was on the back foot a lot for the second round.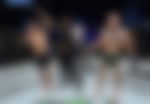 However, anyone who saw the second fight at UFC 257 knows that Conor was having tremendous success early in the fight. The blueprint to at least frustrate Poirier is there. However, his cardio and pressure boxing is far too good for anyone to have even a single lapse in concentration.
ADVERTISEMENT
Article continues below this ad
There isn't any stylistically or gameplay-wise that McGregor needs to prepare for separately. However, he needs to hope that the fight this time around falls in his favor and not Poirier's. From what Chandler has said, a title shot awaits the winner if Chandler can get the belt. If Conor wants to get back at that title shot, a win here would be his best chance at making that happen.