Miesha Tate's UFC Losses: Who Has Beaten Miesha Tate Inside the Octagon?
Published 07/15/2021, 3:08 PM EDT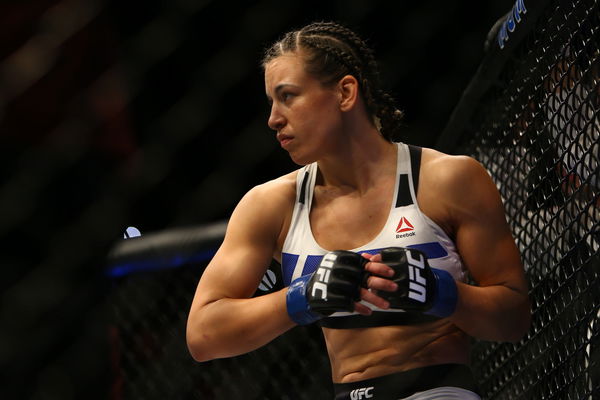 ---
---
Former UFC women's bantamweight champion, Miesha Tate, will make her long-awaited return to the octagon at UFC Fight Night: Makhachev vs Moises. She is making her return after 5 long years since she announced her retirement in 2016.
ADVERTISEMENT
Article continues below this ad
'Cupcake' is considered one of the best female fighters to represent MMA. Overall, she has competed in 25 professional matches and has picked up 18 wins out of those.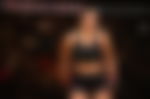 In UFC alone, she has fought in 9 matches and has picked up 5 wins. She has incurred some losses too. Let's have a look at the losses she had to suffer in the UFC.
ADVERTISEMENT
Article continues below this ad
Miesha Tate vs Cat Zingano- The Ultimate Fighter 17 Finale
Tate made her switch from Strikeforce to UFC in April 2013. In Strikeforce, she served as a onetime bantamweight champion.
In her debut fight, she fought against Cat Zingano at The Ultimate Fighter Finale 17. Two of the best women bantamweights of that time collided to find out who is better.
The first round started with Tate being the aggressor, as she landed some punch combos to catch Zingano by surprise. Instead of continuing her momentum on her feet, Tate opted for a takedown and clinch. She maintained that position through the first round and most parts of the second round.
Even though she was successful in taking the match to the canvas, she wasn't fully in control. Tate's strike had little to no impact on Zingano.
Slowly, her continuous efforts for a grappling hold dwindled, and a patient Zingano capitalized on this. In Round 3, Zingano landed a successful takedown and worked her way towards ground and pound.
Her strikes were so brutal that Tate started bleeding from the nose area. 'Cupcake' made her to her feet, but a vicious knee to the face brought her down.
WATCH THIS STORY: Top 5 best fights in the history of UFC women's division
From there onwards, it was a formality for Zingano. After few other knee strikes, the referee saw no other alternative and called for the closure of the match. Zingano won the match via TKO in Round 3.
A rematch loss against Ronda Rousey
Tate fought against Rousey at UFC 168 in her immediate next match after losing to Zingano. Rousey, who was previously undefeated in her MMA career, had already fought against Tate in Strikeforce.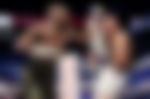 And just like their previous fight, this time too, Rousey dominated her throughout the three rounds. She controlled most of the match with her superior clinch and ground game.
'Cupcake' tried her best and even landed some vicious shots of her own. But the vast gap in between their wrestling prowess ultimately led to her downfall. Ronda, after some back and forth in the third round, applied the armbar for the win. It was now 2 consecutive losses for her in UFC.
Taken down by 'The Lioness'
After her 2 straight losses in the UFC, Tate worked on her game. Her improvement was visible as she started dominating her fights.
She picked up 4 straight wins after the losses and then fought Holly Holm for the title. She defeated Holms via a 5th round submission to claim the bantamweight championship.
At first, the UFC decided to put her to the test against Rousey again, but Dana White later revealed Tate will face someone else instead of Rousey.
In her first title defense, she fought against the rampaging Amanda Nunes at UFC 200. This match was one-way traffic. Nunes used her quick punch combos that bruised and battered Tate.
She was brought to the canvas by Nunes. The latter then used a rear-naked choke to capture the bantamweight title.
Miesha Tate vs Raquel Pennington- Loss and subsequent retirement
After her loss to Nunes, 'Cupcake' next fought against Pennington at UFC 205. Prior to this match, Tate had indicated about taking a break after the match.
Pennington started the bout by using quick hands with sharp jabs thrown at Tate. The latter, though, was keen on attempting a takedown.
The former tried her best to negate Tate's approach and even used a front headlock to lift Tate. But 'Cupcake' continued to apply the pressure and eventually got her and controlled until the end of the round.
In the second round, Pennington continued her striking approach. She nullified many clinch attempts from Tate and landed some brutal shots on the break. The match then moved onto the fence where the battle turned into a clinch war.
Tate attacked with her knees while Pennington continued her striking assault. This round, though, belonged to Pennington.
ADVERTISEMENT
Article continues below this ad
Tate pulled the guard immediately to start the third round. She tried her best to get a submission here and there, but to no avail.
Pennington just worked her way out and simultaneously landed some clean strikes. In the end, Pennington won via unanimous decision.
It will be interesting to see how she performs after being out for 5 years. But looking at her desire and determination, one could expect great things for her soon.
ADVERTISEMENT
Article continues below this ad
What did you make of her losses in UFC?