Miranda Maverick Says She Wants a Fight With Both Valentina Shevchenko And Her Sister Antonina Shevchenko
Published 03/30/2021, 10:43 AM EDT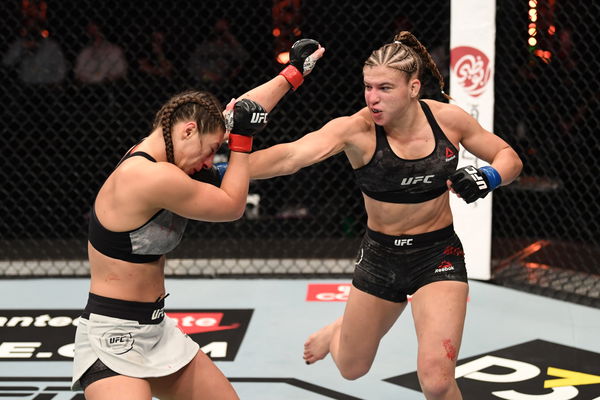 Miranda Maverick is one of the most dominant fighters in the UFC Flyweight division. The 23-year-old fighter has all the qualities of becoming an MMA legend.
ADVERTISEMENT
Article continues below this ad
In her UFC 260 fight against Gillian Robertson, Maverick showed off her talent as she beat Robertson to go 2-0 in her UFC career.
Maverick talked about the UFC 260 fight and said, "I know I have that capability. I was just being very cautious of not getting submitted considering I knew that's what her game plan was."
ADVERTISEMENT
Article continues below this ad
What next for Miranda Maverick?
Miranda Maverick has been in dominant form, and this victory against Robertson was her fifth in a row. During an interview, Maverick talked about when she might return to the Octagon and whom she wants to fight next.
"I'm thinking end of June, beginning of July is when I'd like to be back in there. I'd like to have a full fight camp not any 4 weeks, 3 week call-ups. You know the end goal for all of us, as Flyweights, is to fight for that title fight Valentina Shevchenko."
Maverick still is relatively young and has had just two fights in the UFC, so she knows that whenever she talks about fighting for the title, it can seem bad.
Even after her first victory, Maverick had talked about how she would eventually like to fight for the title, and she received some flack for that.
"Everybody gives everyone a problem for saying that, you know, especially with it being my second fight in the UFC, but I don't plan on fighting her my next fight, that's not what I mean. I mean within two years I wanna be there, I Wanna work my way up and if that means going through one sister first I will."
ADVERTISEMENT
Article continues below this ad
The road to Valentina Shevchenko
Maverick has a long way to go before she can fight for the UFC Flyweight title, and she knows that she has to prove herself to get that opportunity.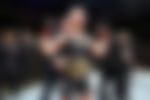 Both Valentina and Antonina are outstanding fighters, and Maverick knows that if someday she wants the title, she must defeat both the sisters.
ADVERTISEMENT
Article continues below this ad
Fighting Valentina for the title is still far for Maverick, but till then, she is ready to compete against her older sister Antonina. Although Antonina might not be champion, a fight between her and Maverick would be a treat for all MMA fans.