'Most Moving Conversation Ever'- Joe Rogan Believes Podcast With Francis Ngannou Was One of the Best Ever
Published 02/11/2021, 12:56 PM EST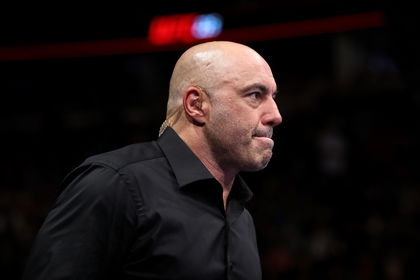 ---
---
Joe Rogan's podcast, The Joe Rogan Experience, has attracted attention from all over. Though it hosted by an MMA enthusiast, he calls in guests from all walks of life to have meaningful discussions. However, he frequently turns back to combat and invites UFC fighters to his studio.
ADVERTISEMENT
Article continues below this ad
This time, Francis Ngannou graced the show with his presence. The UFC heavyweight title challenger described situations of his life, working in sand mines and dumpster diving for food. It is a fantastic listen and one of the more emotional podcasts that Rogan has had.
ADVERTISEMENT
Article continues below this ad
Francis Ngannou appeared on the podcast ahead of his second fight against Stipe Miocic for the UFC heavyweight title. Stipe ended Ngannou's undefeated streak in the UFC when they met the first time. He successfully defended his title and dominated the knockout sensation over 5 rounds. This rematch is taking place at UFC 260.
Joe Rogan: Why was the podcast with Ngannou so special?
ADVERTISEMENT
Article continues below this ad
There are plenty of phenomenal UFC based podcasts that Joe Rogan has done. The ones with Jorge Masvidal, Kamaru Usman, Georges St-Pierre, Israel Adesanya, etc. are all that come to mind. Usman and Izzy also spoke about their cultures and how important it is for them to represent their roots at the UFC level. But, Ngannou's motivations are different.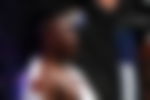 Francis wants people from his hometown in Cameroon to see that life could be improved if one puts all their effort into improving their quality of life. Ngannou went from working in sand mines, to becoming a driver, and to eventually emigrating to France with no prospects. He started MMA after boxing didn't yield many results for him.
ADVERTISEMENT
Article continues below this ad
Ngannou is now on the cusp of becoming the first UFC Champion from Cameroon. It is a massive statement considering where he has come from. Rogan will always remember this episode because it was one of the rawest episodes he has ever had on the podcast.