'My Family is Going To Be Complete'- Kamaru Usman Reveals Reason For Excitement Behind UFC 261
Published 04/06/2021, 12:00 PM EDT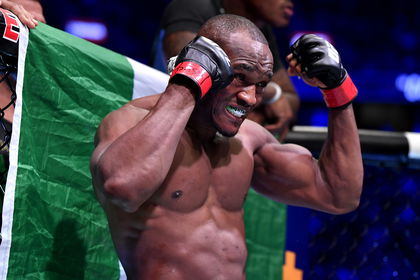 ---
---
Kamaru Usman is one of the best fighters in the entire UFC right now. The Welterweight champion is proving his greatness every time he steps into the Octagon. Outside his first fight with Jorge Masvidal, all of his recent performances have been clinics. This includes his road to the title and his subsequent defenses.
ADVERTISEMENT
Article continues below this ad
However, there has always been something missing in Usman's corner when he fights. That missing element has been his father, who had been in prison since 2009. He was a free man again in February 2020, but COVID restrictions have meant that his father couldn't fly out to Abu Dhabi to watch Usman perform in his last two fights. But Usman has confirmed that his father will be there this time.
ADVERTISEMENT
Article continues below this ad
"Absolutely. So now you get the full truth. Now you know why I am extremely excited. My family is going to be complete there to watch this one, and it's going to be very, very special for me. But of course, the task at hand is the most important for me."
UFC 261 is the first show with fans in the USA since the pandemic started last year. Kamaru's father, Muhammad Usman, will be making the trip to Jacksonville to watch his son defend his title against Jorge Masvidal in a rematch from last June.
Kamaru Usman: Overcoming adversity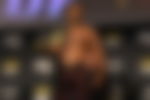 Kamaru Usman saw the major success of his UFC career come while his father was in prison. That must have made all those triumphant moments bittersweet, as he was unable to share those with him. Muhammad Usman was in prison for making false Federal claims about his ambulance company, which landed him in jail for a 15-year sentence. However, he was released after serving ten years.
ADVERTISEMENT
Article continues below this ad
Usman has openly spoken about the justice system that hindered the process of justice for his father, using it as fuel in his MMA career. As he has gotten success, he has held closer to his traditional roots. After all, Usman and his family trace their heritage back to Nigeria.
ADVERTISEMENT
Article continues below this ad
The current Welterweight Champion has been through a lot, but is finally on the verge of having everything. His family with him in the cage as he extends his reign as champion of the division. It may not seem like much, but it can mean the world to him.