'Something's Missing'- UFC Heavyweight Walt Harris Unsure About Boston Celtics NBA Title Hopes
Published 12/30/2020, 8:00 AM EST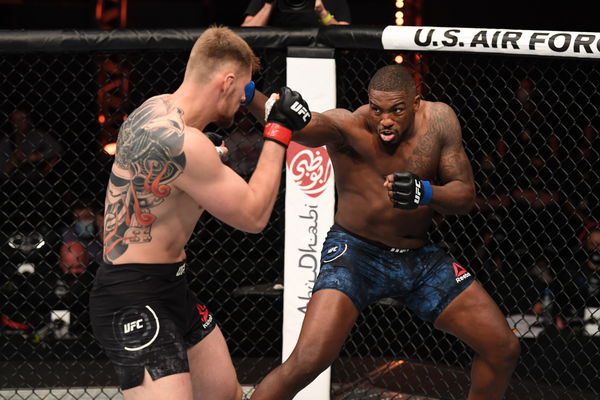 ---
---
UFC Heavyweight Walt Harris may be one of the more dangerous fighters in the Heavyweight division, but he doesn't limit himself to just MMA. Harris is a very avid NBA fan and gave some insight in a recent interview with Mike Heck of MMA Fighting.
ADVERTISEMENT
Article continues below this ad
After Heck revealed he was a Boston Celtics fan, Harris broke down the Celtics' current team make-up. While he said he really likes them, he feels something is missing from the squad.
ADVERTISEMENT
Article continues below this ad
"Something's not quite there, like something's missing. I don't know if it's a piece because Jayson Tatum is the real deal. That dude is legit and I'm sold on Jaylen Brown as well as a two-way player. I think he plays on both ends of the floor and he plays hard every night. It's just consistency is going to be his key.
"But I can't figure out what they're missing. They had so many opportunities to put the Heat away and they just, I don't know. But I love the look of the Boston Celtics for sure."
UFC fighter Walt Harris with a good read?
ADVERTISEMENT
Article continues below this ad
We don't see a lot of crossovers between the world of MMA and basketball unless it's Joe Rogan breaking down whether LeBron James or Shaquille O'Neal would be good as UFC fighters. However, it is natural for fighters to have an interest in other sports. Harris is one of the few to publicly come out and talk about it.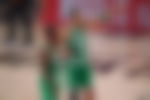 Many mainstream analysts and fans of the Celtics have also pointed out a deficiency in the team that many can't pin-point. While some say it is the lack of a real post presence, others say it is a question of maturity. From what Harris said, he is leaning towards the maturity aspect, talking about breaking inconsistency.
ADVERTISEMENT
Article continues below this ad
Other UFC fighters like Derrick Lewis also have openly spoken about their interest in basketball, with Lewis being a Houston Rockets fan. It is nice to see a cross-section between MMA and the NBA. Hopefully, it grows.