"Nick Diaz is Done Man, the Guy is Washed Up"- Colby Covington Says Nick Diaz Isn't Training Anymore
Published 04/06/2021, 12:24 PM EDT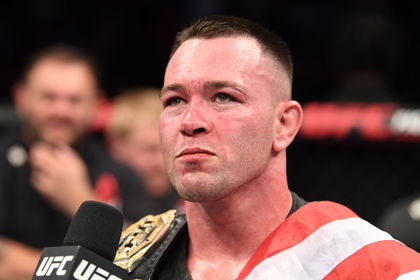 ---
---
Colby Covington, the former interim UFC Welterweight champion, is training at MMA Masters Gyms in Florida after his departure from ATT. In a recent interview with MMA reporter Helen Yee, Colby spoke about the Nick Diaz fight, and claims he was about to face Nick Diaz at Madison Square Garden.
ADVERTISEMENT
Article continues below this ad
Covington said, "It left off like I remember two years ago he was ready to come back and fight. He asked the UFC to fight they said hey we got Colby Covington here. He's the interim champ and you know the time Woodley was hiding from me he didn't want a unified title.
"So I was ready to step, and they made that fight. I verbally agreed to fight Nick Diaz at Madison Square Garden. You know he verbally agreed on one day and then like a couple of days later, he backed out. He said he doesn't want to fight so Nick Diaz is done man, the guy is washed up."
ADVERTISEMENT
Article continues below this ad
Colby Covington goes hard on Diaz as he tells that Diaz backed off from the fight. He thinks, Nick Diaz is done and will not fight again.
Colby Covington tells Nick Diaz is 'drinking himself stupid'
People are aware of the fact that Nick Diaz likes to party as he often gets live on social media while he is in the club. He hasn't fought since January 2015 and does not even train regularly. For the last five years, Diaz has often teased his fan with his return news and has backed off every single time.
He is 37 years old and will not get any better. Covington knows it as he said, "I mean you can see in his body language I heard from around that you know. He is just partying every weekend he is not training man he is doing ecstasy he is doing all these drugs. He is drinking himself stupid every single weekend and we know how much weed he smokes.
"So he doesn't have any brain cells left and honestly, I'd feel bad fighting him along because I don't want to take the few remaining brain cells he does have left in his brain."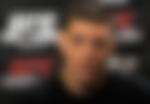 ADVERTISEMENT
Article continues below this ad
Nick Diaz's party habits have made it very hard for his fans to see a potential return from him, as he is busy enjoying his life. He is the former Strikeforce, IFC, and WEC champion. Nick Diaz has enjoyed his career as a champion and has passed his golden days being a professional fighter.
The Stockton-born is still respected for his hardcore fighting style and ruthless attitude in the Octagon. He never won a UFC title, but won millions of hearts during his fighting career.
ADVERTISEMENT
Article continues below this ad
Do you think Nick Diaz will ever compete in combat sport again?