'Only One Fighter Has Ever Won A Round Against Khabib Nurmagomedov'- Coach Reveals Surprise Name
Published 03/01/2021, 10:58 AM EST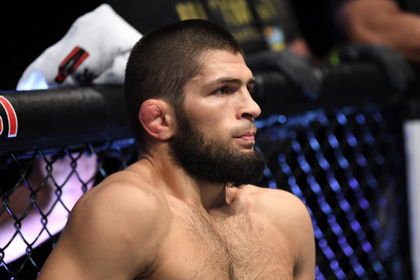 ---
---
Khabib Nurmagomedov retired as an undefeated fighter. His record sits pretty at 29-0 and may stay unblemished forever. That would definitely make Khabib the most high-profile fighter to retire from the sport.
ADVERTISEMENT
Article continues below this ad
His rise established the popularity of MMA in his home country, which has spawned a pool of talent. The next big shot from Dagestan is Lightweight contender Islam Makhachev. Makhachev will be fighting Drew Dober in his return to the Octagon.
However, Islam has already beaten harder opponents. According to coach Javier Mendez, Islam is the only man to ever take a round from Khabib in sparring.
ADVERTISEMENT
Article continues below this ad
"Islam is the only one to have ever won a round against Khabib ever. Ever. He's the only one who's ever done it, nobody has ever done it in all the years he's been with me. So if Islam is winning a round here and there, how good is Islam?"
Mendez has to promote his own fighters, so it makes sense that he is selling Islam this way. However, if the story is real, it speaks to the advanced skill-set that Makhachev has. Hopefully, he manages to rise into the murderous row of top Lightweight contenders.
Khabib Nurmagomedov: Is Islam going to be his successor?
Khabib Nurmagomedov will eventually vacate the throne at 155, and there are a lot of suitors looking to take over. However, it would be ideal for Khabib if someone like Islam Makhachev is the one to ascend to the top and snatch the title.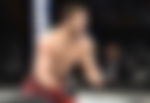 However, Makhachev will have to wait awhile to get in the title picture. He has been a nightmare to book for the UFC due to him being an unsuitable matchup for most fighters.
ADVERTISEMENT
Article continues below this ad
Along with that, the title picture is already crowded and teeming with talent. A win over a name like Drew Dober doesn't warrant a spot in the title picture.
If Makhachev can start fighting more regularly and starts chaining together more wins, there is no telling what his ceiling is. He has a fighting style that could bother all top contenders.
If he can employ it to the same effective level as Khabib did, Makhachev stands a chance of becoming a threat in the UFC for a long time.
ADVERTISEMENT
Article continues below this ad