Rafael dos Anjos Talks About Why Conor McGregor Never Wanted To Rematch Him
Published 01/28/2021, 11:53 AM EST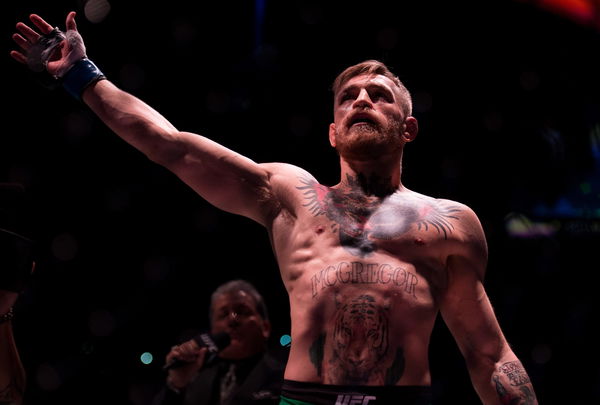 ---
---
Conor McGregor is one of the biggest stars in MMA history. He got there by taking every opponent possible, including some matchups that many would consider stylistic nightmares for him.
ADVERTISEMENT
Article continues below this ad
This includes the time he was supposed to challenge for the Lightweight Championship against Rafael Dos Anjos. Conor was moving up as the Featherweight Champion. However, the fight never took place, and RDA would end up losing his title to Eddie Alvarez. Conor would beat Alvarez for the title, but would never fight RDA.
Dos Anjos has a possible reason as to why.
ADVERTISEMENT
Article continues below this ad
"I don't see myself as a good option for Conor. I´m a southpaw, I have a grappling game that is dangerous for him, I use a lot of those calf kicks. In my opinion, it would be much more interesting if they promote a trilogy with Poirier or Diaz.
"The same works for Diaz. My game just doesn't fit with his style, and the biggest proof for that is that I submitted him easily and he never asked for a rematch. I'm a better grappler, better striker, and my jiu-jitsu is superior to his. So I understand why he never called my name again."
Conor McGregor: Out of tantalizing fights?
Well, no. Conor McGregor will never have a lack of interesting fights. He has money-fights on the table, as well as legacy fights. But the one thing he does not have going for him is a title shot.
ADVERTISEMENT
Article continues below this ad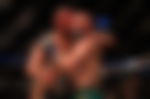 The loss to Poirier pushed Conor further back in line at the Lightweight division. However, the perfect fight for Conor was hinted at by RDA in his interview. It is to complete the trilogy with Nate Diaz.
ADVERTISEMENT
Article continues below this ad
In terms of high-quality bouts that Conor can take with the least risk, Diaz is atop it. There is no reason for him to immediately rematch Poirier or face a new opponent in Justin Gaethje. However, fighting Diaz (who lost his last fight as well) allows the UFC to put on a massive fight which will wrap up one of the best MMA trilogies of all time. It is a win-win, and the UFC should look into making that happen.
Trending Stories