"READY FOR WAR"- Khabib Nurmagomedov Drops Amazing New Promo Video Ahead of UFC 254
Published 10/06/2020, 6:23 AM EDT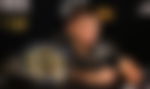 ---
---
Khabib Nurmagomedov will be making his long-awaited return to the Octagon later this month at UFC 254. Despite wanting to be an active champion, Khabib's fights have met one issue or another for a while. This year, Khabib saw COVID cancel his fight against Tony Ferguson and delayed his return to the Octagon. But Ferguson fought Justin Gaethje for the interim lightweight belt, and Gaethje won at UFC 249. Now he will face Khabib for the undisputed Lightweight Championship.
ADVERTISEMENT
Article continues below this ad
Khabib is clearly hard at work for this fight, his first professional fight without his father by his side. He put a promo video on Instagram, which was basically a training montage. Khabib shows him wrestling, clinching, and most importantly, striking with his sparring partner. The video is titled 'READY FOR WAR', as Khabib knows what he has signed up for against the 'Human Highlight Reel' Justin Gaethje.
ADVERTISEMENT
Article continues below this ad
Khabib putting this video out is smart marketing. It helps build the fight while also creating intrigue over what his style will be in the fight. Obviously, he will be relying on his wrestling, but the montage does show Khabib with decent striking as well.
Khabib Nurmagomedov improves to 30-0 at UFC 254?
ADVERTISEMENT
Article continues below this ad
Khabib is entering the cage undefeated, while Gaethje is familiar with how loss feels. Khabib's last win in the octagon came in his title defense against Dustin Poirier, the same man that handed Gaethje his last defeat. However, Gaethje's performances since have shown that he deserves to be in this title opportunity.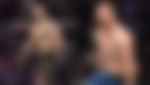 Khabib is the favorite heading into the fight, but that is because he literally has never lost. His style of wrestling is considered unbeatable, and he is a better-rounded fighter than people give him credit for. Gaethje could possibly wrestle with Khabib if he was to try, due to his credentials as a college wrestler. However, it does seem like Khabib will be keeping the belt on him.
ADVERTISEMENT
Article continues below this ad
Despite the weapons Gaethje brings to the fight, beating Khabib will be a tall order. Gaethje can shake the world of MMA with a shock win, but Khabib won't let him pull one over him.