'Real Champions'- Rafael Dos Anjos Believes Him and Conor McGregor Should Compete For Lightweight Title
Published 02/13/2021, 12:20 PM EST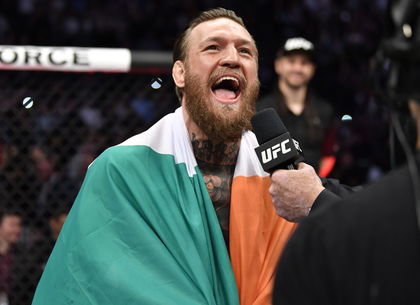 ---
---
Rafael Dos Anjos is on the comeback trail in the Lightweight division. The former champion may have had stints across weight classes but has looked to settle upon the 155-pound mark once again. He is yet to break into the top-five of the current rankings, but he believes he is just as close to a title shot because of the pedigree he has, along with guys like Conor McGregor.
ADVERTISEMENT
Article continues below this ad
"Of course I want to fight for the title, so if that title is vacant – since the champion retired, I was the last guy. Me and Conor (McGregor) were the last guys to have the real belt. All the other guys, they were interim champions. We were the real champions. So being a real champion, like a linear champion once, I think the fight with Dustin (Poirier) would make sense.
ADVERTISEMENT
Article continues below this ad
RDA acknowledged the field of contenders and said, "I know there are some guys ahead of me in the rankings, but whatever. I'll be ready, I'll make sure I'm ready if something happens, somebody gets hurt. I'll make sure I get my body ready and be ready to go and take on any opportunity that appears to me."
Rafael Dos Anjos: Is he just one fight away?
ADVERTISEMENT
Article continues below this ad
RDA may be very talented, but this Lightweight division is an actual murderer's row of contenders. With Khabib Nurmagomedov lording above all of them, this division seems to be a little stuck right now. However, fighters like RDA are also looking to make moves in the top ranks once again.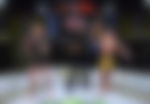 Right now it looks like the UFC may try to put RDA against someone like Beneil Dariush. While that would be an exciting fight, it would not be anywhere near to being considered a number one contenders fight. Some soft rumors have linked him with Charles Oliveira, but it seems like the UFC will go more high-profile with him.
ADVERTISEMENT
Article continues below this ad
Dos Anjos pedigree is impressive. However, it just helps him get his foot through the door in this race. It will be interesting to see how the UFC position him in this talented division.