Ronaldo 'Jacare' Souza Gives a Health Update Following Horrific Injury Against Andre Muniz at UFC 262
Published 05/17/2021, 2:17 AM EDT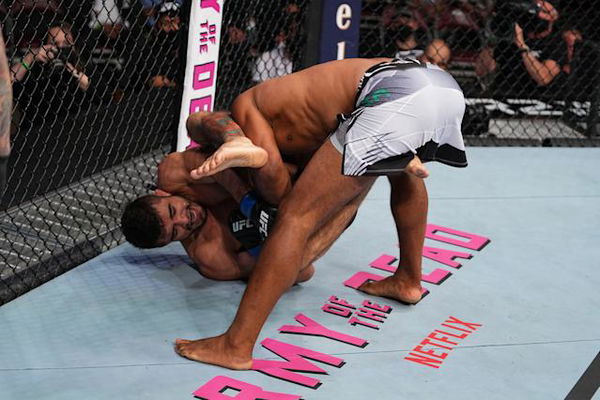 ---
---
Ronaldo Souza is one of the many former champions and legends of the sport who have not had positive results in their last few fights. 'Jacare' succumbed to a loss against Andre Muniz in the first round at UFC 262. Souza, who is an extremely accomplished high-level black belt in Brazilian Jiu-Jitsu, had secured more than half of his career wins via submission. 
ADVERTISEMENT
Article continues below this ad
Against Andre Muniz however, he succumbed to the first loss of his MMA career via submission. 'Sergipano' secured a tight arm-bar in the very first round of the fight, breaking Souza's arm. Following the incident, 'Jacare' was immediately rushed to the hospital. 
Is this the end of the road for Ronaldo Souza?
ADVERTISEMENT
Article continues below this ad
Souza released a video on his social media platforms, giving fans an update on his situation. He said, "Hey what's up everybody. I am in the hospital right now. So I broke my arm, and I have a surgery tomorrow. Thanks, UFC for all support. And thanks everyone for rooting for me. So I think everything is going to be fine. Thank you."
Souza has always been considered one of the best in the middleweight division. Although he never fought for the title, he secured wins over some of the very best fighters in the UFC. 'Jacare' is also widely regarded as one of the UFC's most talented and decorated Jiu-Jitsu specialists.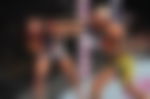 ADVERTISEMENT
Article continues below this ad
However, Souza is currently 2-6 in his last eight fights. He has now lost four on the trot, having been stopped in his last two. Given how he has lost his last few fights, this might be the end of the road for the 41-year-old in the UFC.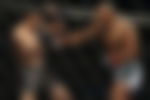 'Jacare' is still a big name and can easily find himself a contract with another major MMA promotion. However, it is very unlikely that he will continue in the UFC. 
ADVERTISEMENT
Article continues below this ad
What is your favorite memory of Ronaldo Souza as a fighter? Do you think we will see him fight again in the UFC? Let us know in the comments below!