Sean O'Malley Makes a Hilarious Tik Tok Video to Make Fun of Critics
Published 03/31/2021, 6:36 AM EDT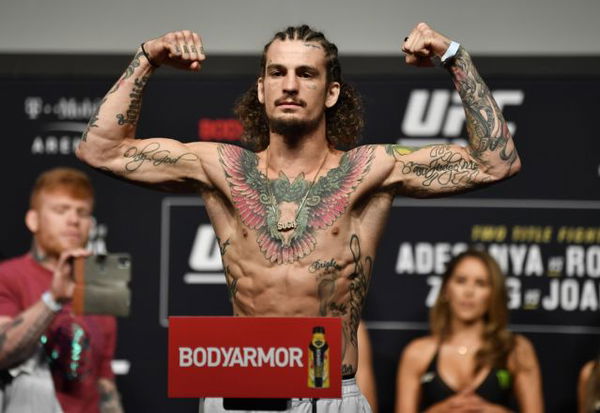 ---
---
Sean O'Malley is one of the most exciting fighters in the UFC's bantamweight division. While he is the type of person who talks a lot, he also backs his words up through his actions.
ADVERTISEMENT
Article continues below this ad
Though he has lost one fight in his professional MMA career, 'Suga' doesn't seem to want to acknowledge his loss and still considers himself to be undefeated. Critics find this funny and O'Malley being who he is, had to do something about this.
Recently, he made a hilarious Tik-Tok video to troll his critics where he wrote, "If you ever think you're stupid just remember there are people out there who think I'm not undefeated." 
ADVERTISEMENT
Article continues below this ad
Why does Sean O'Malley still claim to be undefeated?
'Suga' lost a fight against Marlon 'Chito' Vera at UFC 252 by TKO in round one. O'Malley fell to the ground with a leg injury caused by Vera's leg kicks, and Vera continued punching him until the referee stopped the fight.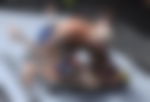 Post this loss, Suga made an appearance on Ariel Helwani's MMA show before UFC 260, where Helwani asked O'Malley how long it took him to get over that loss. To this, O'Malley replied, "Over what?"
When Helwani clarified that he was talking about his loss to Vera, O'Malley said, "I don't know what you are talking about."
ADVERTISEMENT
Article continues below this ad
'Suga' said that him calling himself undefeated had now turned into a joke. But he still holds that belief because he thinks that the defeat he suffered didn't occur due to a lack of skills. He lost because Vera's toe hit him on his perennial nerve and it caused a drop foot, and O'Malley doesn't think the kick was a calf kick.
The bantamweight fighter said, "Calf kick hurt bad but they don't give you drop foot. At least not the first one."
O'Malley made a comeback with his recent spectacular win against Thomas Almeida at UFC 260. It looks like the belief he has in himself being undefeated helped him achieve his victory against Almeida. It certainly was a proof of him being able to back up his words.
ADVERTISEMENT
Article continues below this ad