Sean O'Malley, Michael Bisping, Kamaru Usman And Others Predict Conor McGregor vs Dustin Poirier 3
Published 07/02/2021, 12:35 PM EDT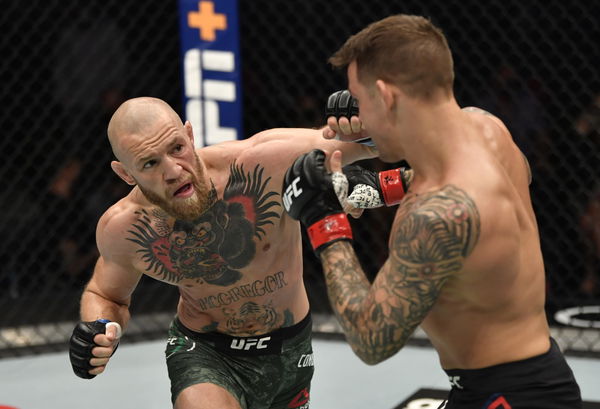 ---
---
UFC lightweight maestros Dustin Poirier and Conor McGregor will go head to head for the last time at UFC 264. The trilogy will headline the event on July 10, 2021.
ADVERTISEMENT
Article continues below this ad
The duo faced each other at the starting of the year at UFC 257 and Poirier avenged his previous loss suffered in 2014. He also handed McGregor the first KO/TKO loss of his career.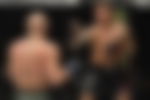 The match has many things at stake for both the fighters, especially McGregor. His recent form inside the octagon is considerably bad according to his standards too.
ADVERTISEMENT
Article continues below this ad
But apart from their personal records, the match has every active MMA community member upon their toes. Since it is a polarizing match, many have sided with the 'Diamond' while others are rooting for the 'Notorious' one.
In the latest interview with Helen Yee sports, many fighters like Sean O'Malley and Michael Bisping gave their honest opinion on the result of the aforementioned fight.
O'Malley said, "That's a good question… I haven't been able to get a visual of how do I see that fight playing out. You know Conor looked good in that fight.
"He looked fast, looked focus; he looked sharp. Dustin was, you know, landing the bigger shots and put his lights out. You know, I don't think there's a lack of motivation from Conor. He looked good going into that fight."
He added, "I'm a big fan of both of them, really like both of them. You know, I'd like to see Conor win, and who does he fight next to another big fight. But really I don't know how I see that fight playing out."
Some notable stars like Jason Mayhem and Paulie Malignaggi favor Poirier over the 'Notorious' one. According to them, Conor is slightly behind. Meanwhile, Platinum Mike Perry thinks it's Poirier all the way.
Michael Bisping favors Poirier but doesn't rule out Conor McGregor
Former UFC middleweight champion Michael Bisping gives a detailed analysis while giving his pick. Though he favors Poirier (27-6) a bit, but doesn't completely rule out McGregor.
"Who knows? They both knocked each other out, they both have tremendous skills," he said. "You know, I think because of the momentum, because of the recent knockout, maybe a lean towards Dustin. But you can never underestimate Conor McGregor, as we know."
WATCH THIS STORY: Top 5 UFC fighters with highest significant strike accuracy
He later added, "I respect what Conor's doing. You gotta respect Dustin as well. It's gonna be a tremendous fight and it could go either way."
Kamaru Usman is clear in his pick
UFC welterweight champion Kamaru Usman has a history of trash-talking with the 'Notorious' one. In fact, in many of his interviews, he has even claimed that McGregor doesn't have that flare anymore he used to have.
ADVERTISEMENT
Article continues below this ad
In a recent Instagram session, Usman replied to a fan who asked about his pick for the UFC 264 headliner. 'The Nigerian Nightmare' with no hesitation, picked Poirier to come out victorious.
With so many fighters and fans alike gearing up for the show, one could only imagine what will happen when the door closes and the behemoths collide.
Who do you see prevailing in the end?
ADVERTISEMENT
Article continues below this ad