'Sell Me an iPhone'- Israel Adesanya Asks Fans to Help Him Out
Published 12/06/2020, 9:00 AM EST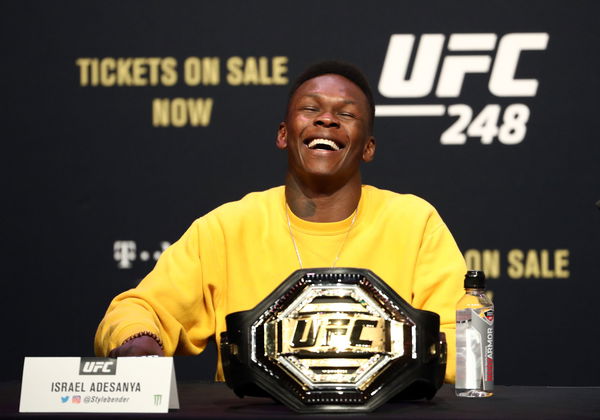 ---
---
Israel Adesanya may be a world champion in the UFC, but even he has problems that we all have. A month after the release of the PS5 and Xbox Series X, we all have experienced how it feels like to not be able to get the latest technology. COVID has created supply issues for a bunch of products around the world. This includes the newest iPhone 12.
ADVERTISEMENT
Article continues below this ad
Adesanya was evidently preparing to upgrade his phone to the iPhone 12 Pro but has run into some unfortunate circumstances. He asked for help on Twitter from anyone who can help him get his hands on an iPhone 12 Pro, as his Apple Store in presumable San Diego won't have stock for another week.
Someone in SD sell me an iPhone 12 pro plz. Apple store told me today it was a week wait to come into the store cuz of new covid laws. Slide through and sell to me.

— Israel Adesanya (@stylebender) December 6, 2020
ADVERTISEMENT
Article continues below this ad
There are fans willing to help him out in the replies, but their authenticity will obviously be suspicious. The odds that someone within his team arranges the new phone for him after this tweet are pretty high, so we doubt Twitter ultimately is where he gets the new phone. If he doesn't, welcome to our world, champ!
Israel Adesanya: More troubles than just a phone?
ADVERTISEMENT
Article continues below this ad
While Izzy is looking for the new iPhone, he is presumably also preparing for a Light Heavyweight debut against champion Jan Blachowicz. Izzy will attempt to become a champ-champ with that win, which will be Jan's first title defense. While a date hasn't been announced for the fight, Dana White all but confirmed that as the direction for the division.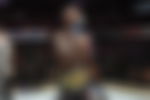 The fight is expected in March and will be a massive event. In the meantime, Izzy has kept himself busy with multiple projects. We saw him as one of the commentators for the Mike Tyson and Roy Jones Jr. event last weekend, where he did exceedingly well.
ADVERTISEMENT
Article continues below this ad
His move up to LHW has stalled the Middleweight Division, where former champion Robert Whittaker is waiting for a title shot. Hopefully, the matchup with Jan happens soon. Win or lose, the result will provide clarity on where both the Light Heavyweight and Middleweight divisions are headed.