'She Was an Accident' – Sean O'Malley On His Newborn Daughter
Published 03/23/2021, 1:50 PM EDT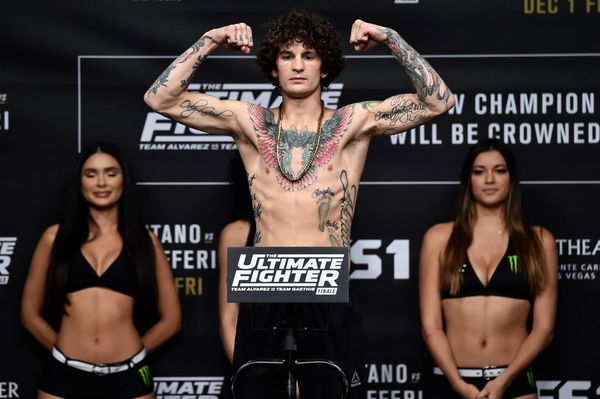 Sean O'Malley is one of the rising stars in the UFC. He's an American fighter who's plying his trade in the Bantamweight division. There was a lot of hype surrounding him a while back, but he lost a fight against Marlon 'Chito' Vera, and the doubters were on him like wolves.
ADVERTISEMENT
Article continues below this ad
He is fighting again this week at UFC 260. His opponent is a veteran of the sport in comparison to the young Sean, with a record of 22-4. Tiago Almeida, a mainstay of the bantamweight division, is on the brink of breaking into the top 15 in the official UFC rankings.
ADVERTISEMENT
Article continues below this ad
However, Sean has a bigger obstacle to face, and this isn't a joke about Almeida's height. He recently became a father when his long-time girlfriend, Danya, gave birth to their daughter Elena. O'Malley talked to Helen Yee about this massive development in his life.
Helen asked him about how the baby is treating him. "I've known I have wanted kids since I was a little dude. I remember being 12 years old, 13 years old, breaking up with this girl because she didn't want kids, so I've wanted kids for a long time," O'Malley said.
He also said that he really liked it and added, "She was an accident, but it's been everything like I've thought it would be, so it's been good."
Sean O'Malley not surprised by fatherhood
Helen then asked him whether fatherhood surprised him, and O'Malley said no. "Nothing too much. She's a really good baby. She's got a lot of Danny's qualities, which is more calming," he answered.
However, he was wary of having another kid and said, "I think if we get a boy next, maybe it'll be a little bit more like me. So. I'm a little worried about that, but she's been super easy, and it's been nothing but fun."
ADVERTISEMENT
Article continues below this ad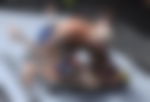 It'll be interesting to see how becoming a father has changed O'Malley's mentality. He was a flashy fighter with great boxing skills earlier, but suffered his only loss in his professional career due to leg kicks. His ankle has been injured before, and he needs to be a lot more careful in the future. He'll treat that loss against Vera as a learning experience.
The winner of this fight will surely break into the rankings, and it'll be fun to see who it's going to be. Both of them will go all out, so keep an eye on this one.
ADVERTISEMENT
Article continues below this ad
Do you think Sean O'Malley is the real deal? Or will another hype train derail?