SHOCKING: Megan Anderson Leaves UFC After Being Dominated by Amanda Nunes at UFC 259
Published 03/10/2021, 2:01 AM EST

Follow Us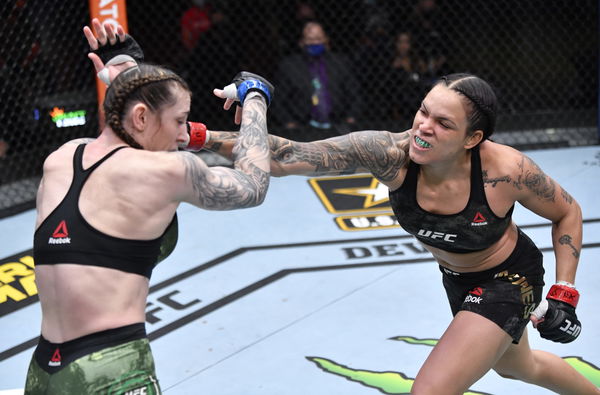 Megan Anderson has parted ways with the UFC just a few days after challenging for the UFC women's featherweight championship. While Amanda Nunes demolished her in the first-round and made her tap out, Anderson was still one of the few genuine 145ers the UFC had in that division.
Anderson is dealing with lingering injuries and is now leaving the UFC after going 3-3 in her run with the promotion. However, the details on the release are a little murky. Even if 'The Lioness' beat her, Anderson would have been one of the few top women in this division, which doesn't even have rankings.
ADVERTISEMENT
Article continues below this ad
This is a puzzling decision for many people, but it definitely makes sense. Megan looked a little unsteady heading into this fight and didn't put up much resistance inside the cage. If she was plagued by injuries, it definitely was showing inside the Octagon and pre-fight as well. But what does this mean for the UFC women's featherweight division?
Megan Anderson: Her release marking the eventual demise of the division?
ADVERTISEMENT
Article continues below this ad
While Amanda Nunes has said that she loves fighting at 145, the UFC has no opponents for her at that weight. With fighters outside the UFC like Kayla Harrison still developing, there is no immediate contender for Nunes at that division. However, there are opponents waiting at bantamweight where it seems Nunes may return.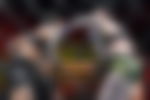 The other option for the UFC if they want to continue building the featherweight division is getting some bantamweight fighters to fight there for now. Nunes isn't a true 145er herself, so maybe others could make the jump. However, the disadvantage of facing Nunes at that division could be a little too big for many fighters to willingly move up.
ADVERTISEMENT
Article continues below this ad
Megan Anderson wasn't the cream of the crop, but she was a formidable fighter in the division. While her record is spotty, she was one of the few fighters that could justify having that division. There are other fighters in the pipeline at that division, but it looks weaker today than it did even a few days ago.