'Sit on Your Hands and Shut Up'- Dominick Cruz Lashes Out at Conor McGregor for Continuing Trash Talk Even After Losing at UFC 264
Published 07/12/2021, 3:24 PM EDT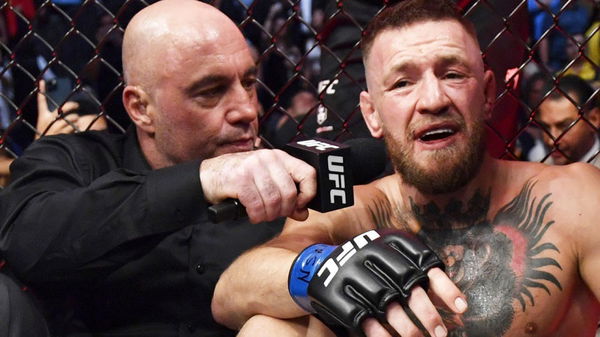 ---
---
Former UFC dual division champion Conor McGregor fought Dustin Poirier in their headlining trilogy clash at UFC 264. However, the highly anticipated clash of the year ended in a bitter loss for 'The Notorious' one when his left leg snapped in the last moments of Round 1. The resulting mishap ended in a TKO win for Poirier.
ADVERTISEMENT
Article continues below this ad
However, just like prior to the fight, McGregor continued to talk trash about Poirier. He threatened Poirier that the battle isn't over and also threw some unwanted comments towards the latter's wife, Jolie.
Many sports pundits and fans alike lashed out at the Irishman for such degrading comments, especially after a disappointing loss. Even if we sideline the injury, the round belonged to Poirier. Even the judges sitting in the stadium ruled the round in favor of the American.
ADVERTISEMENT
Article continues below this ad
Former UFC 2 time bantamweight champion, Dominick Cruz was one of many to criticize McGregor for his aftermath antics. Cruz appeared for a post-fight show and discussed many things, including McGregor's trash talk.
"After multiple losses like that, you tend to sit on your hands and shut up," Cruz said. "We're not seeing that. We're not seeing the silence, we're not seeing the humility. There's a position where you get smashed sometimes and you have to accept that as a fighter."
WATCH THIS STORY: Top 5 best fights in UFC women's division history
'The Dominator' further added, "That is part of why we do martial arts, is to accept the losses and the wins and grow from them. When you don't accept these losses, how do you grow? How do you fill the gap?"
Can Conor McGregor make a comeback?
McGregor has now lost 3 of his last 4 UFC fights. If we add his boxing stunt against Floyd Mayweather, it would be 4 losses in the last 5 fights.
It's not unusual for magnificent fighters to lose some matches, but unlike most of the others, Conor is not fighting regularly. He has only fought in 4 matches since 2016, including 2 this year.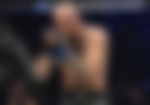 Also, his left leg got completely snapped. Although he went through surgery the next morning, it would take a considerable amount of time for him to return, provided if he plans to return.
Another worrying sign is the kind of losses he has suffered. Poirier has inflicted two straight TKO losses over him. Before facing him this year, he was never taken down by KO/TKO.
He submitted to the former lightweight champion Khabib Nurmagomedov in the biggest match of his UFC career at UFC 229. Considering the drama surrounding that, it was a hard loss for him to digest.
But there is one aspect that makes people believe in him. He has always come back from the pinch of defeats many times. Be it against Nate Diaz or against 'Cowboy' Donald Cerrone.
ADVERTISEMENT
Article continues below this ad
If we leave everything aside, Conor himself wouldn't wish to retire before one final glory moment. So, don't be surprised if he comes back strongly for one final hurrah!.
Do you agree with Cruz's statement on Conor?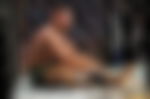 ADVERTISEMENT
Article continues below this ad
Trending Stories