Snoop Dogg Challenges Dana White to Raise the Stakes- Ready for a $2 Million Challenge
Published 03/12/2021, 9:15 PM EST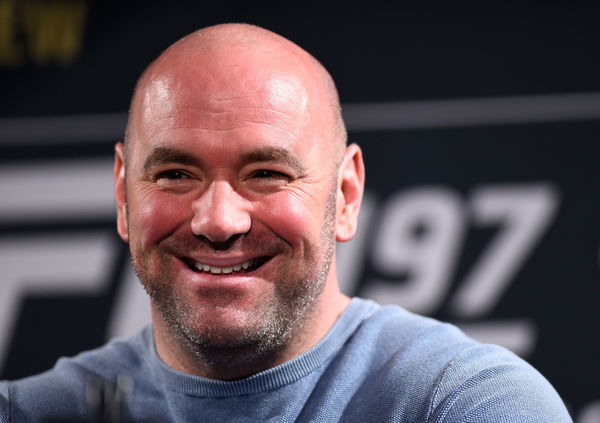 ---
---
Dana White has been in the fight business for over two decades now. White and his team have overcome numerous obstacles in order to get the UFC to where it is today. Over the course of his career as a promoter, Dana has had the chance to interact with and get to know some of the best fighters to have ever. 
ADVERTISEMENT
Article continues below this ad
During the early days of the UFC, he would often fly around the world to spot new talent. Therefore, he has a pretty good understanding of who is a good fighter and who isn't. According to the UFC head honcho, the new kid on the block, Jake Paul, isn't a fighter. 
Read: BREAKING: Tony Ferguson has a new opponent- UFC looking to book fight date for May 15th
ADVERTISEMENT
Article continues below this ad
Will Dana White up the stakes to $2 million against Jake Paul?
On a recent episode of Mike Tyson's podcast, Tyson was joined by Dana White and Zab Judah. While talking about YouTubers boxing and Jake Paul, Dana said, "Let's be honest, Jake Paul is not a f**king boxer. This guy is a f**king YouTube Kid. I'll f**king bet a million dollars that he loses this f**king fight"
ADVERTISEMENT
Article continues below this ad
Rap legend Snoop Dogg did not like Dana's comments against 'his guy' Jake Paul. Hence, he is willing to put his money where his mouth is for his friend 'The Problem Child'
On his Instagram story, Snoop said,
"Hey Dana White, I see you got faith in your boy right?! Going up against my guy Jake. You say you got a million?! You're the CEO of UFC. You got more than a million. Put up TWO. Put up $2 million and we'll match it"
"C'mon Dana, whatchu waiting on?! Your money is good. Yeah, I got Jake. Fight night. That's my guy. That's my dog in the fight. $2 million. Holla at me, Dana White."
In response to his comments, Jake also offered to up the stakes and offered to bet $2 million on himself against Ben Askren. It will be interesting to see if Dana White accepts Snoop Dogg's challenge and is willing to up the stakes to $2 million. 
ADVERTISEMENT
Article continues below this ad
Do you think Ben Askren has a good chance against Paul? Let us know in the comments below!