'Sometimes It Can Be Painful'- Georges St-Pierre Reveals Hard Truth About How the UFC Looks At His Legacy
Published 02/17/2021, 11:36 AM EST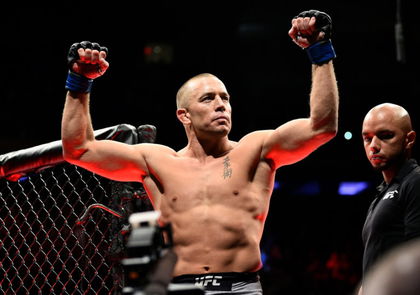 ---
---
Georges St-Pierre is one of the greatest fighters in MMA history. Not a lot of men call it a day while on a 13-fight win streak. While Khabib Nurmagomedov just did that, GSP is the inventor of that. He never lost his Welterweight title and went up to win the Middleweight title before retiring.
ADVERTISEMENT
Article continues below this ad
However, his impeccable record is what sets everyone talking about his legacy and whether he is the GOAT. This conversation has intensified with Kamaru Usman's emergence, and GSP has commented on it.
ADVERTISEMENT
Article continues below this ad
"It could be frustrating for the fans and even for the athletes. But what I have realized is, Dana White is a promoter and the fight game is always about 'what's next?' Because it is a business. It is never about what was before. I am in the past, Kamaru Usman is in the future."
GSP added, "Even when Kamaru Usman hangs up his gloves, he will have to accept a hard reality that he will be surpassed by someone else in the future. Sometimes it can be painful, but you need to accept it. If you don't accept it and try to fight it. Not respect the sport and try to fight and not be prepared as you should be, you are going to get knocked out."
Georges St-Pierre: Will he be remembered as the GOAT?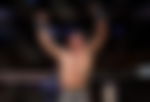 There is no reason for people to not remember GSP as one of the greatest fighters of all-time. He lost two fights in his career but got wins over both men that beat him. He fought most of his prime in title fights in the welterweight division and completely cleaned out all challengers.
ADVERTISEMENT
Article continues below this ad
While Kamaru Usman is on the right path, with his next contender most likely being someone who beat him, he has work to do before he can be like GSP. The win-streak record that Usman tied was set by GSP in almost exclusively championship fights, while Usman has three.
ADVERTISEMENT
Article continues below this ad
GSP should be given the respect that he earned over his long UFC career and not be discredited from the conversation of the greatest fighters ever.