Stephen A. Smith Believes Dustin Poirier Is the UFC's Way of Sending Conor McGregor A Message
Published 04/15/2021, 9:04 AM EDT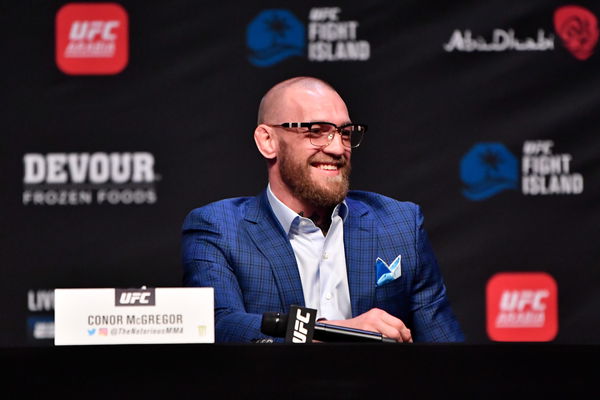 ---
---
Conor McGregor vs Dustin Poirier III will probably be the biggest fight of the year. The biggest till now was their first encounter in January. Considering the stakes are higher now and that there is bad blood between the pair, this may be a larger ticket-seller. But McGregor lost definitively to Poirier in January. As a result, fears of McGregor's legitimacy atop the division have risen.
ADVERTISEMENT
Article continues below this ad
Stephen A. Smith spoke to Max Kellerman about this and broke down how McGregor may be building up a reputation as just a money-fight attraction. This was in reference to his recent struggles inside the Octagon. He also noted that this fight may be crucial in painting Conor's perception to the public and then finished off by saying that this is the UFC sending the former double-champ a message.
ADVERTISEMENT
Article continues below this ad
"They're reminding him. You're supposed to be about MMA. The UFC. You haven't been about that and we're going to show you that that's a mistake. That's what they're doing to him. He's gotta figure it out."
Conor McGregor vs Dustin Poirier: Is this McGregor's last chance at the top?
ADVERTISEMENT
Article continues below this ad
Conor McGregor is definitely still an elite fighter. People forget that McGregor actually won the first round against Dustin Poirier quite convincingly. However, winning just a round doesn't matter when one gets brutally KOd soon after that. The loss to Poirer was quite embarrassing, but it doesn't mean that McGregor cannot compete at this level anymore.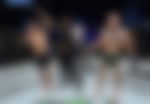 Considering McGregor isn't fighting to make money anymore, his primary source of motivation has to be domination. With Khabib Nurmagomedov out of the way, McGregor could be in the title picture with just one more win. However, another loss to Poirier may end his title aspirations. Especially if Poirier becomes the next number one contender and wins the title.
ADVERTISEMENT
Article continues below this ad
The clock for McGregor to prove he is a championship fighter is ticking. He will go 1-3 in his last four if he loses to Poirier again, with his only win coming against Donald Cerrone. He is still yet to win a Lightweight fight since 2016, so there is a lot of damage that Conor may face to his record if he loses again.