Stephen Thompson Believes Nobody Can Break Jorge Masvidal in a Fight
Published 04/24/2021, 12:15 PM EDT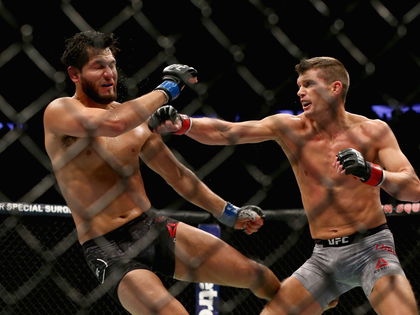 ---
---
Jorge Masvidal is one of the toughest fighters in the UFC. Despite heading into the 50th fight of his MMA career, Masvidal still has just one KO/TKO loss on his record. That is a phenomenal achievement considering how long he has been fighting for. But the answer to why that is so is simple. It is because Masvidal is tough as nails and cannot be overcome easily.
ADVERTISEMENT
Article continues below this ad
Stephen 'Wonderboy' Thompson was the last man not named Kamaru Usman to beat Masvidal. He did it in style too, dominating Masvidal in a fight where he got a 10-8 round scored in his favor. That loss unleashed the Masvidal we see today, and Thompson recounted his first-hand experience with Masvidal to Joe Rogan.
ADVERTISEMENT
Article continues below this ad
"You cannot break this guy's will in a fight. I have seen it. I have broken guy's wills in fights. But when a guy like that comes out just as hard in the third round as he did in the first, and still has the power and is a savage, just wants to rip your head off? He is a scary dude. When you hit him, he smiles at you. Normally when guys do that, they are hurt. But this guy? He's just a G man. And I like him because he is who he is. He is not faking nobody. He isn't trying to be somebody he is not."
Jorge Masvidal: Will Kamaru Usman 'break' him?
ADVERTISEMENT
Article continues below this ad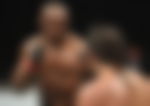 Kamaru Usman made the claim that he chose to rematch Jorge Masvidal because he didn't 'break him' in their first fight. That is a very lofty aim to have while heading into a fight against a guy that has been in a cage 49 times before and was knocked out only once.
ADVERTISEMENT
Article continues below this ad
But Usman is on his way to establishing himself as the GOAT. If he is truly on that level, he needs to be the exception and not the rule. Being one to not just win against Masvidal, but to beat him into submission will definitely help his GOAT case. But Masvidal is as stubborn and serious inside the cage as anyone can be. It will be a tall order for Usman to do what he claims he wants to do against Masvidal.