Teammate Islam Makhachev Reveals How Khabib Nurmagomedov May Make His UFC Return
Published 03/24/2021, 7:50 AM EDT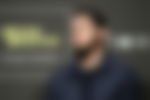 ---
---
Islam Makhachev, in one of his recent interviews, talks openly about his teammate Khabib Nurmagomedov's official retirement announcement and what would make him comeback to UFC. Makhachev also talks about him being called as the next champion in the UFC lightweight division.
ADVERTISEMENT
Article continues below this ad
Khabib Nurmagomedov had already announced his sabbatical a while ago, but recently, UFC President Dana White finally announced his retirement officially.
ADVERTISEMENT
Article continues below this ad
Islam Makhachev talks about Khabib's retirement
When talking to Ushataika: Sports-Express, Makhachev said, "He made that decision long time ago. The UFC and everyone else didn't want to believe it. It was clear when he left his gloves in the octagon."
He added, "We know that Khabib is a man of his word. People asked me if he'll comeback. I told them he won't because if he says he's done – then that's it."
When asked what would make Khabib consider coming back to UFC, Islam Makhachev replied, "I am not sure. If his family urged him or if his friends said that he need to fight a certain guy or that there's an important fight."
"If everyone close to him came together and talked to him, there might've been a chance, but nobody wants him to return. The whole ordeal was very emotional for him."
Read: Manager Ali Abdelaziz Gives a Huge Update About Khamzat Chimaev's UFC Return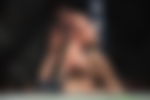 Could there be a Khabib vs Conor II?
Next, the interviewer asked, "Many thought that if Conor won, Khabib would want to come back and beat him a second time. Is that so?" His reply to this question was, "I'm not sure about that. It'd be understandable if the first victory was under question. Like if there was a split decision, but Khabib beat him."
He further added, "And then Poirier beat McGregor. Now Khabib has to fight Poirier again? No, that's not right."
Read: BREAKING: Conor McGregor vs Dustin Poirier Trilogy Date Announced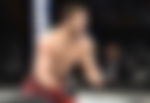 Makhachev on being called the 'Next Champion'
The interviewer asked Makhachev his thoughts on being called the 'Next Champion.' He replied, "First of all- What can I do about that? I just have to train and that's it because a lot of people are saying that, it'd be different if only a few people said it.
"I guess that means they see it in me and I have to train hard not to let them down. It actually motivates me."
He added- "I wouldn't sit around without an opponent. That's not right. I'll fight whoever they give me."
Read: Islam Makhachev Doesn't Agree With Michael Chandler Getting a Title Shot
ADVERTISEMENT
Article continues below this ad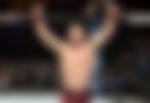 Islam Makhachev sure has the potential to become the UFC Lightweight Champion. The 29-year-old Russian fighter has a record of 19-1-0 (W-L-D) in the lightweight division. He has three wins by knockout, seven by submission (2 triangle, 2 RNC, 3 armbar) and the rest by decision.
Read: 'Neither Khabib Nurmagomedov Nor Jon Jones' – Henry Cejudo Points Out Why Neither Are Greater Than Him
ADVERTISEMENT
Article continues below this ad
He is on a six fight winning streak and seven first round finishes. His only loss was at UFC 192 when he fought against Adriano Martins, who knocked him out at 1:46 minutes of the first round. Makhachev is someone who started training at 10 years old, and his achievements include Combat sambo World and European champion, and four-time Russian champ.