'That Really Embarrassed Conor'- UFC Legend Weighs in on Conor McGregor's Unkept Promise
Published 04/13/2021, 5:30 AM EDT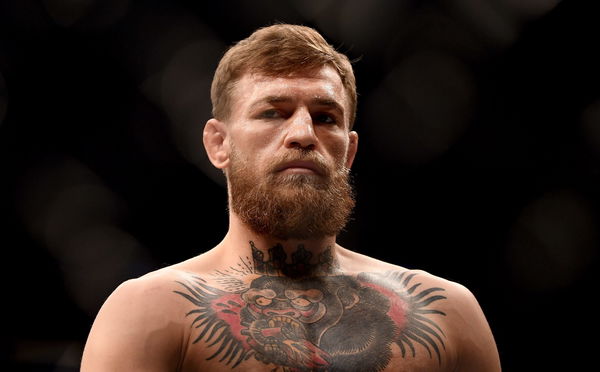 ---
---
Conor McGregor and Dustin Poirier got into a war of words on Twitter recently. Dustin Poirier outed McGregor on his false promise for a $500,000 donation towards Dustin Poirier's charity after the fight at UFC 257. 
ADVERTISEMENT
Article continues below this ad
Much of the narrative going into the fight was the growth of two men into not only two of the best fighters, but also as humans. Both 'The Diamond' and 'The Notorious' are actively involved in helping their respective communities and McGregor lent a hand to help out a fellow fighter's charities. 
However, recent tweets by Poirier suggest that it was all a ploy, and that Poirier did not hear from McGregor and his team once the fight was over and therefore never got a dollar from the $500,000 promised. 
ADVERTISEMENT
Article continues below this ad
Read: 'I keep that special'- Tony Ferguson on his relationship with TUF coach Brock Lesnar 
Chael Sonnen breaks down the feud between Conor McGregor and Dustin Poirier 
On a recent video posted on his YouTube channel, former UFC fighter Chael Sonnen shared his thoughts on the situation. He said,
"Conor said I'll give it a half a million dollars he never did. So Poirier outed him saying you never paid the half a million dollars…..
That really embarrassed Conor, it didn't just upset him, it embarrassed him. And I don't know if we have ever seen Conor embarrassed before. Conor fired right back on social media. Defended himself."
Sonnen continued,
"Conor says he got left hanging on an e-mail thread on where the money was going to go, and therefore that is why he did not put up the money…..
"No Conor is not right here. He never said I am going to check, I am going to vet this and my people are going to follow up. Conor said I am going to put $500,000 to your charity."
ADVERTISEMENT
Article continues below this ad
"He did that publicly in the media as a self-serving message to say something about himself. That he is a good guy. Then he quietly didn't do it. Publicly he said one thing and privately he didn't do it. No, Conor is wrong here. Conor loses this."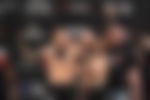 In the build-up to the fight, Conor promised a $500,000 donation to Dustin's charity, which would be used to build a gym and help underprivileged children. After the fight, Dustin even acknowledged that McGregor's team reached out to start the process for the transfer of funds. However, that was the last he heard from them and was repeatedly left on read.
ADVERTISEMENT
Article continues below this ad
What do you make of this whole debacle? Who do you think is wrong here? Let us know in the comments below!