'That Was Weird'- Jake Paul's Reaction to Dana White Calling Logan Paul to Attend the Conor McGregor Fight
Published 07/16/2021, 12:42 PM EDT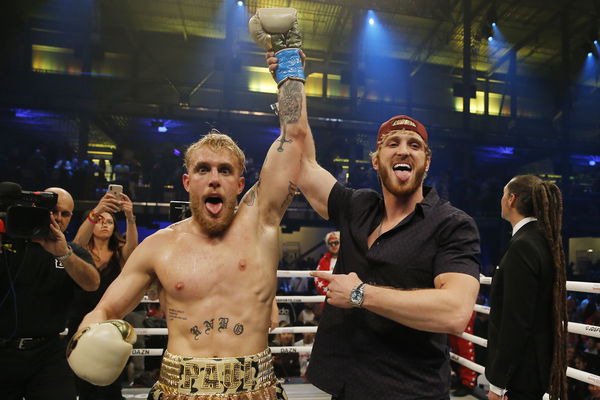 ---
---
Jake Paul has been trading verbal punches with UFC president Dana White for the better part of this year, specifically over the pay issues of fighters. But unlike him, his brother, Logan Paul shares a more decent relationship with the UFC supremo.
ADVERTISEMENT
Article continues below this ad
Speaking about the same, Logan, in his 'IMPAULSIVE' podcast, revealed that he received a call from White prior to UFC 264. According to him, White had called him to share some billionaire row tickets for the PPV.
ADVERTISEMENT
Article continues below this ad
Logan explained to his co-hosts that he had White's number on his phone because of a group text for celebrities to bet on the Kentucky Derby horse racing festival.
"I answer, and I'm not sure what to expect," Paul told his co-hosts. "Jake's p***ed him off, him and Jake have an ongoing feud.
"But I've also come out publicly and said I love Dana White… always have always will, he's a ruthless businessman, he's the head honcho… but I'm not sure how he feels about me."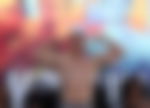 Logan revealed that Dana White was offering him seats that would have allowed them to sit just inches away from the likes of Donald Trump.
The former President is a huge MMA fan and was escorted to the arena personally by the UFC supremo. He even received a rousing welcome from the Las Vegas crowd.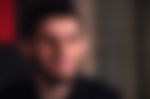 "I got better seats for you in what's called 'billionaire's row', and he says you'll have a much better experience, and I'm like flabbergasted and honored.
"Dana White is accommodating me. This is fantastic… I told him 'thanks Dana,' and I hung up and Jake is like 'that was weird'," he added.
Logan later admitted that he had one problem with White's seating arrangement – another influencer named Faze Banks got to sit next to supermodel Adriana Lima. The YouTuber considered her to be the most beautiful woman he has ever seen.
Logan Paul on his brother wearing 'sleepy McGregor' chain
Prior to UFC 264, Jake had revealed a diamond chain that had 'The Notorious' one's posture after his loss to Dustin Poirier at UFC 257. He had also revealed it was worth $100,000.
Both of them were present during the UFC 264 event. They came to the event to cheer their friend Sean O'Malley during his match. Jake had that diamond chain on his neck during the event to mock McGregor.
Logan revealed in his podcast what he felt about it for the first time when he saw that chain. "Yeah, Jake showed me this chain. I said, 'I'm gonna be honest, like, bro, I've been in this game. I know what a viral f**king move looks like'.
"This is one of the most f**king brilliant fun things I've ever seen in my life. He's holding a f**king Nyquil bottle, dude. 'Sleepy McGregor', like, his underwear is diamonds. Like, at his fight (with Poirier)," Logan said.
ADVERTISEMENT
Article continues below this ad
WATCH THIS STORY: 5 unknown facts about UFC president Dana White
On the work front, Logan recently battled boxing legend, Floyd Mayweather, last month in an exhibition match. He has also shown interest in applying his trade for MMA soon. It will be interesting to see who he battles next.
What did you make of Logan's call exchange with Dana White?
ADVERTISEMENT
Article continues below this ad