'That's Typical From Ali Abdelaziz'- Colby Covington Calls Out Kamaru Usman's Manager for His Recent Claims
Published 07/17/2021, 2:51 PM EDT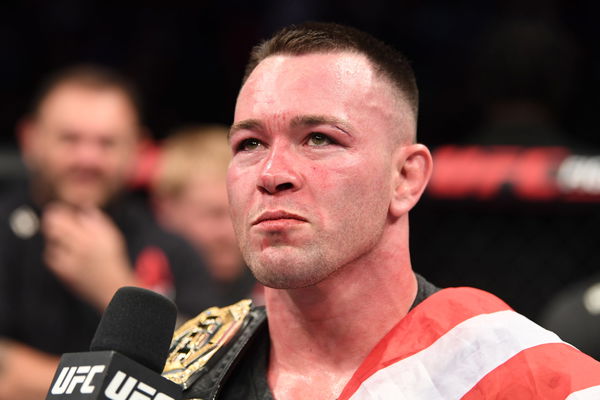 ---
---
Former UFC interim welterweight champion Colby Covington is the front runner to challenge Kamaru Usman for the gold. UFC president Dana White has already projected him as the top contender for the title and only official signatures are remaining to make it as a final deal.
ADVERTISEMENT
Article continues below this ad
Recently, Usman's manager, Ali Abdelaziz, shared his thoughts on Usman facing Covington in a rematch for the title. According to him, instead of 'Chaos', Usman should fight against someone like Nate Diaz.
ADVERTISEMENT
Article continues below this ad
Now, Covington sends a response to Abdelaziz. According to him, everything Abdelaziz says is a piece of fake news. He even advised Abdelaziz to let UFC do the matchmaking.
"Fake news, you know. That's so standard and typical from Ali Abdelasleez (Abdelaziz)," Covington said. "It's more fake news. He is just putting narratives out there that aren't true. And you know, he is just hoping that people gotta grasp their straws and believe it, you know."
'Chaos' further said, "Ali, you are not the matchmaker for the UFC. You are not Dana White, you are not Hunter Campbell, you are not Ari Emanuel."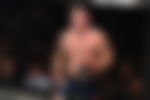 "You are nothing to that company, man… So stop talking with kings and let big boys do the business on their own," he concluded.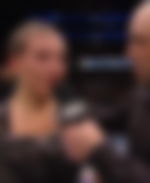 Covington has repeatedly targeted Usman for not accepting his challenge for a rematch. In their previous fight at UFC 245, 'The Nigerian Nightmare' had got the better of him via TKO in a classic encounter.
What Abdelaziz said about Colby Covington?
Abdelaziz, in a recent interview with MMA Junkie, compared Covington's attitude similar to that of McGregor's. He trashed them both for attacking Poirier's wife.
"Listen, last time they fought, he broke his jaw," Ali said, remembering Usman's fight with Covington. "This fight, I hope he becomes blind or something bad happens to him because he's a very bad guy. He's on the same piece of sh*t level as Conor."
'Chaos' and 'The Diamond' used to train in the same academy. But their relationship soured after they got separated from the team. Since then, Covington has had bad blood with Poirier.
Prior to the latter's clash against McGregor at UFC 264, Covington posted a video of his where he targeted his wife Jolie Poirier. Ali blasted Covington for using foul mouth for his former training partner's wife.
ADVERTISEMENT
Article continues below this ad
"He insults people's religion, wife," Ali said. "You see him talking about Dustin–he said Dustin Poirier's wife is a prop. How are you gonna say that? This is a guy he used to train with, sweat with, eat with. How are you gonna talk about him like that?"
WATCH THIS STORY: Top 5 UFC fighters with the highest significant strike accuracy
Usman's rematch with Covington is one of the most talking points of the year. The Nigerian has been a dominant force in the UFC and has brought down every challenge thrown at him. It will be an enormous task for 'Chaos' if he wants to dethrone 'The Nigerian Nightmare'.
ADVERTISEMENT
Article continues below this ad
Can 'Chaos' get the job done next time they face?
Trending Stories