The Infamous Game Show That Changed Jorge Masvidal- Joe Rogan Reveals Story
Published 04/24/2021, 12:45 PM EDT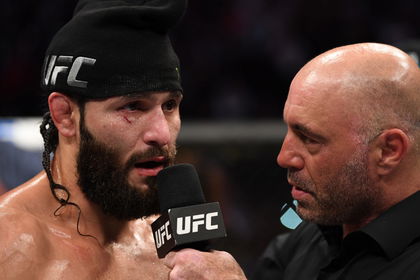 ---
---
Jorge Masvidal spent most of his career in the middle of the UFC rankings. His fight tonight against Kamaru Usman is his 50th professional bout. That means Masvidal has had a long career in the sport, but his emergence into the mainstream happened in 2019.
ADVERTISEMENT
Article continues below this ad
However, what happened that caused such a switch in Masvidal's career? Everyone has heard Masvidal talk about him being stuck in a jungle where he realized he is missing out on a lot of success due to his fight style. Joe Rogan has revealed exactly what happened for Masvidal to make that mental switch.
ADVERTISEMENT
Article continues below this ad
"He went on this reality show and it was a fu**ing nightmare. It was in a jungle, this reality show. They had to go into villages to find food, it was fuc*ed. It was a South American reality show, and he was there for a long-ass time. He had no contact with the outside world. It was a disaster, and he hated his life.
"But it gave him a chance to think about his life and where he was and what his future is going to be. He then realized that there are things that have been holding him back. One of those was that he was trying not to lose vs trying to win. And he was worried about his condition because he didn't train enough or prepare correctly. He then decided that he was just going to go for it."
Has Jorge Masvidal redeemed himself?
ADVERTISEMENT
Article continues below this ad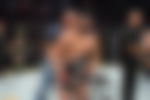 Jorge Masvidal must look back at the split-decision losses throughout his career and wonder 'what-if?'. But would his success story be as interesting if he didn't have this late rise to the top? That game show, for better or for worse, completely change Masvidal's life. He wouldn't have any of what he has earned since if he didn't make that shift to start finishing fights instead of stretching them to decisions.
ADVERTISEMENT
Article continues below this ad
The story arc is not complete yet. For him to truly forget the years of falling short, Masvidal wants to win the Welterweight Championship. But whether he can complete this goal will be seen after his fight tonight. But if he can find himself in that jungle again, there may be some extra motivation fuel that he can channel into the biggest fight of his career.