'There Will Be Blood Spilled'- Conor McGregor Ready for Dustin Poirier
Published 01/15/2021, 5:34 AM EST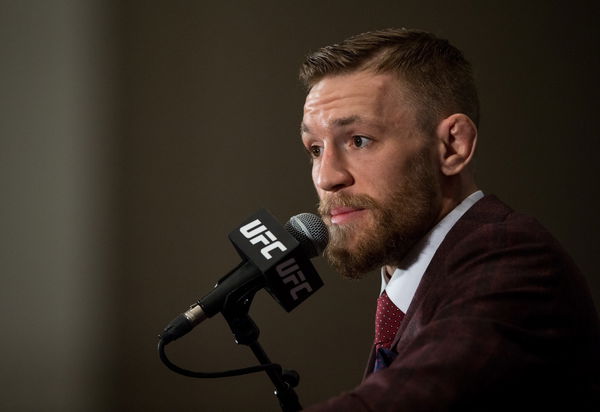 ---
---
The buildup for the second fight between Conor McGregor and Dustin Poirier has been very different from the first fight. 'The Notorious' is known for his psychological warfare and has an uncanny ability to get under his opponent's skin and go into the fight, one-up on his opponent. He displayed this extremely well in 2014. 
ADVERTISEMENT
Article continues below this ad
During the buildup, Conor relentlessly talked trash and taunted Dustin at every opportunity he got. He was able to get under his skin, and that was apparent from the very first exchange during the fight. However, this has changed in 2021. 
Read: Conor McGregor admits to weight cut issued before Khabib Nurmagomedov fight 
ADVERTISEMENT
Article continues below this ad
Conor McGregor speaks on his approach towards the rematch with Dustin Poirier 
During a recent interview, the reporter asked Conor about his upcoming bout against Dustin Poirier. He said, "
I am very happy to share the octagon with Dustin, who is of the same mindset (giving back to the community). It's going to be a good bout. Similar with Donald, there will be blood spilled, but it will not be bad blood.
"
The lead-up to a Conor McGregor fight involves a lot of trash talk, which has become one of the things that fans have come to love. However, for his last fight, as well as the upcoming fight, the buildup has been extremely civil. 
ADVERTISEMENT
Article continues below this ad
Both men have grown and matured a lot since the last time they faced each other, and that has been on display. It is also well known that 'The Notorious' will be helping out Dustin Poirier's charity 'The Good Fight Foundation' which he runs alongside his wife by making a sizeable donation.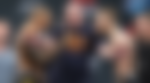 The money will surely help the foundation and Dustin plans on utilizing it for the betterment of society. It will be interesting to see if Conor will be the same for all his fights moving forward or if he has adopted this approach because he respects the opponent standing in front of him at UFC 257 
ADVERTISEMENT
Article continues below this ad
What do you make of the new approach by Conor McGregor? Do you prefer the version of Conor McGregor that talks trash? Let us know in the comments below!