"They Have No One to Offer Me"- Khabib Nurmagomedov Squashes UFC Return Rumors
Published 12/28/2020, 11:19 PM EST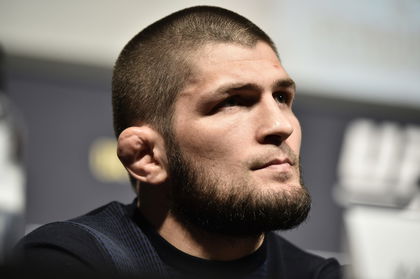 ---
---
Khabib Nurmagomedov will probably be remembered as the most dominant star to step foot into the octagon. The Russian superstar is one of the most famous athletes in Russia and rose from obscurity to worldwide acclaim. However, 'The Eagle' shocked the world after his recent fight when he announced his retirement. 
ADVERTISEMENT
Article continues below this ad
Nurmagomedov stated that his mother did not want him to continue fighting without his father by his side. Therefore, he promised his mother that the fight against Justin Gaethje would be his last fight and consequently retired from the UFC. However, Nurmagomedov is still considered the champion and has not been stripped of his title yet. 
Read: Why Khabib Nurmagomedov should not return to the UFC again?
ADVERTISEMENT
Article continues below this ad
Khabib Nurmagomedov speaks on his future with the UFC
In a recent interview in Russia, Khabib was asked about his status with the UFC and Dana White. He said, "Dana White and I are constantly in touch – we did not discuss the moment about the vacancy of the belt. I think this is because the organization really wants me to resume my career. This is understandable – I spent 9 years in the league, I had a lot of fights, became the champion, defended the title, never lost."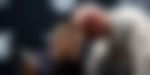 Nurmagomedov continued, "I have a huge fan base from all over the world. My performances are already a kind of history. The desire of the UFC is understandable to me, I don't blame them. I will not hide – they persuade me to return. There is nothing surprising. They offer conditions, fighters – but this is hard to surprise me, they have no one to offer me. Soon, in a couple of weeks, we will meet with Dana and discuss." (translated using google translate)
It is well known that Khabib's father wanted him to retire 30-0 as the undefeated, undisputed champion of the world. 'The Eagle' is one fight shy of realizing his father's dream. A return to the UFC would mean big business for the promotion as well as Khabib himself. 
ADVERTISEMENT
Article continues below this ad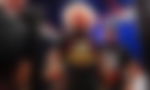 However, it remains to be seen if Dana White can convince Khabib to return for one last fight before calling it quits. 
Do you think Dana White will be able to convince Khabib to return to the octagon for one last fight? Let us know in the comments below!
ADVERTISEMENT
Article continues below this ad