'They Tried to Kick Him Out'- Logan Paul Reveals Insane Story About Sean O'Malley From the UFC 264 After Party
Published 07/16/2021, 12:36 PM EDT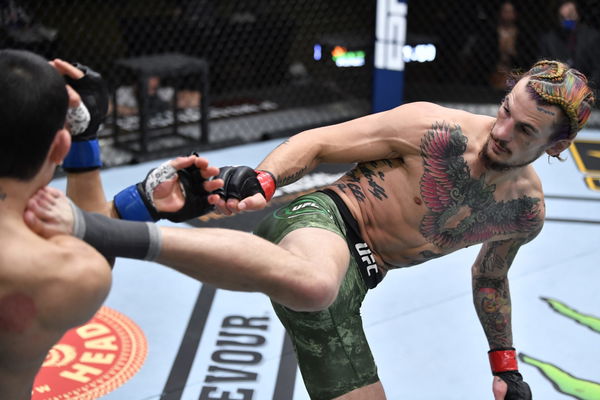 ---
---
UFC bantamweight sensation Sean O'Malley is an energetic character. Be it inside the ring, knocking out his opponents, or experimenting with his hair colors, he always seems to enjoy whatever he does.
ADVERTISEMENT
Article continues below this ad
His party culture persona has made him friends with the likes of Jake and Logan Paul. A trait he shares with only a few UFC fighters, to say the least.
The duo even visited the UFC 264 event to cheer up for him during his match against Kris Moutinho. 'Sugar' comprehensively decimated the newcomer en route to his victory.
ADVERTISEMENT
Article continues below this ad
Recently, in his podcast, 'IMPAULSIVE', Logan revealed an incident where he was partying with 'Sugar' O'Malley after his UFC 264 win. While in a jovial mood, O'Malley dove straight into a swimming pool and injured himself.
"He is always having fun, that's his thing," Logan said to his co-hosts. "I got the opportunity to hang with him that night (referring to a party they enjoyed some time ago). I have never seen anyone party harder in my life.
"The kid is straight out of a f*cking movie, I'm telling you. No shirt. Every single liquid that was on the table, ended up on Sean's head."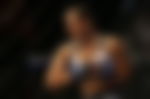 He added further, "Dude goes and dives in the pool… he went and dove into the pool, on the shallow end. Like the gradual slant shallow end. Dove in four inches of water bro. I gloved him and (I was) like, 'are you okay', he was like, 'I hit my head'.
"They tried to kick him out, but we got him to stay," Logan added.
What's next for Sean O'Malley?
Unlike his jovial character outside the ring, 'Sugar' is one of the most feared bantamweights in the UFC. In his brief career, he has created a niche for himself.
As mentioned, he dominated Moutinho in a one-way traffic fight, despite the latter's courage to stand there. So, with Moutinho's fight in the rear-view mirror, what's next now for 'Sugar'?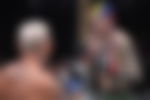 Since the bantamweight champion, Aljamain Sterling would compete against Petr Yan in a rematch. Whenever he returns, the other contenders could present a strong case for themselves.
Cory Sandhagen will be up against T.J Dillashaw later this month. That leaves Rob Font, the #4 ranked bantamweight as an ideal fighter to match up with O'Malley.
WATCH THIS STORY: 5 facts about UFC you probably didn't know about
ADVERTISEMENT
Article continues below this ad
With due respect to his accomplishments, Font may feel he needs a title shot. But that's still a fight or two away from his grasps. A fight with a popular figure like O'Malley could raise his profile. 'Sugar' meanwhile, could make amends if he wins against one of the top-ranked opponents.
There is also a case of Dominick Cruz coming into the picture for O'Malley. The former 2-time champion could be the first genuine test for O'Malley. A fight with him could provide the latter a launchpad to crack into the top rankings chart.
ADVERTISEMENT
Article continues below this ad
So, who do you think could be next for O'Malley?