'Tiramisu Tuesdays'- Tony Ferguson Continues Attacking Khabib Nurmagomedov With Bizarre Instagram Video
Published 02/24/2021, 7:30 AM EST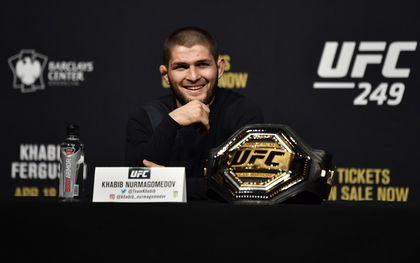 ---
---
Khabib Nurmagomedov and Tony Ferguson have seen five scheduled meetings between them canceled for a multitude of reasons. As a result, this fight is looked at as one of the biggest 'what-ifs?' in MMA. Ferguson and Nurmagomedov were the hottest lightweights in the company, but could never face each other for over four years.
ADVERTISEMENT
Article continues below this ad
However, that hasn't stopped Tony Ferguson from trying even after Khabib announced his intention to retire. Despite being on a two-fight skid, 'El Cucuy' has been calling out 'The Eagle' through multiple ways for a while. But, he has made his most direct and bizarre call-out yet on Instagram.
ADVERTISEMENT
Article continues below this ad
The video is objectively pretty funny. However, it is odd to reason why Khabib would fight Tony when he is trying to retire. 'The Eagle' has repeatedly maintained that he never looked at Tony as 'elite', so maybe this could be a way to rile Nurmagomedov into a fight. It doesn't seem to be working though.
Khabib Nurmagomedov: Would he have gotten past Tony Ferguson?
Everyone maintains that Khabib Nurmagomedov is a better fighter than Tony Ferguson. Their completely contrasting performances against Justin Gaethje stand as a testament to it. However, this was the lightweight fight to make for a solid three-four years. So would Ferguson have beaten Khabib in any of those bookings?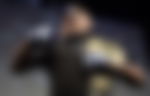 It is hard to say, but the good money would be on no, as Khabib has proven that he can beat whoever they put in front of him. While Ferguson presents a stylistic challenge for Khabib like he hasn't faced before, the viability of that style versus Khabib's exhausting game-plan would be interesting to see.
ADVERTISEMENT
Article continues below this ad
The wrestling that Nurmagomedov brings to the cage has been proven as unbeatable as 29 men have tried and failed to stop him. Ferguson, on the other hand, is on a decisive two-fight losing streak. Hence, fans many opine that his focus should be on getting up the rankings again, rather than calling out the 'retired' champion.
What do you make of the Instagram post?
ADVERTISEMENT
Article continues below this ad