Tony Ferguson Calls Out Georges St. Pierre for a SUG Bout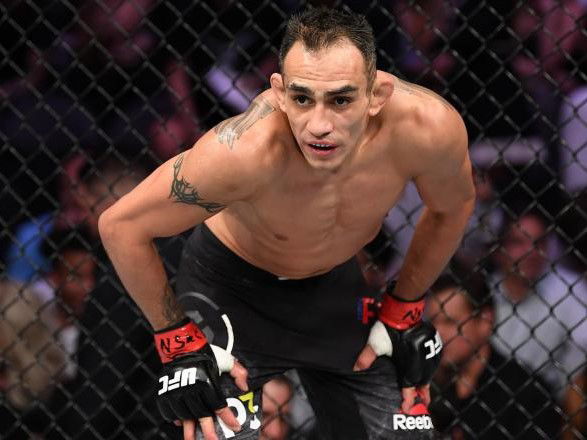 Tony Ferguson is an eccentric individual who is known for his unorthodox persona. 'El Cucuy' does things his own way be it fighting, talking trash, or his social media posts. Ferguson does not go by the book. 
'El Cucuy' is known for posting unorthodox training videos. From throwing around plyometric training boxes in casual wear for 'active rest' to hitting his elbow against a metal rod repeatedly to sharpen it, his training methods are uniquely his own. However, this has worked well for him as he is one of the best lightweights in the UFC.
Tony Ferguson vs Georges St-Pierre at Submission Underground? 
'El Cucuy' recently posted a video of him training and staying sharp. Fans saw Ferguson honing his signature moves on a punching bag. Knees, spinning elbows, and kicks have all become staples in Ferguson's game. Thus, keeping them sharp spells trouble for future opponents. 
"GSP On SUG Fuck Yeah Count Me In"
⚔️🕶 -CSO- 🇺🇸🏆🇲🇽 # Hashtag Active🏅 @ChaelSonnen @vaynersports pic.twitter.com/2VDf2LI7oL

— Tony Ferguson (@TonyFergusonXT) October 18, 2020
However, as interesting as the clip might be, it was the caption that caught the eye immediately. It read, "GSP On SUG F*** Yeah Count Me In" -CSO- # Hashtag Active". 
Ferguson is an extremely talented and high-level Jiu-Jitsu practitioner. He is a black belt in the discipline under Eddie Bravo. Georges St. Pierre is also a black belt in Jiu-Jitsu and has used it extensively to his advantage in his fighting career. 
Though a fight against 'Rush' for submission underground sounds like a delight for all MMA enthusiasts, the likelihood of it materializing seems slim at the moment.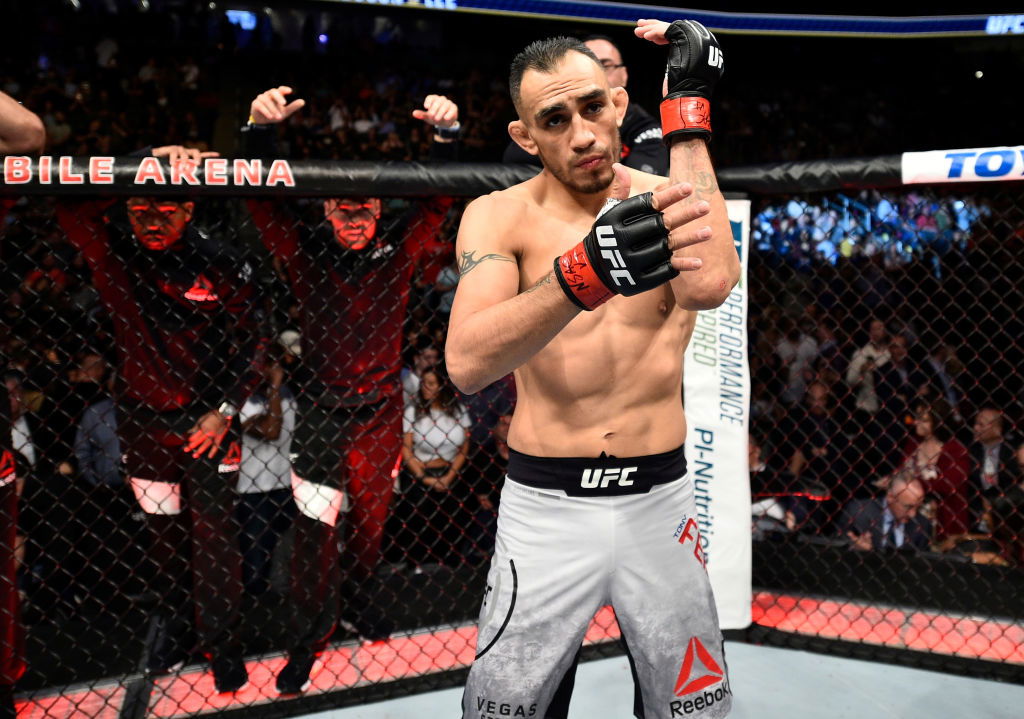 Ferguson has been extremely frustrated lately. Since his loss to Justin Gaethje, he has been trying to get himself a fight. A potential fight against Dustin Poirier fell through as 'The Diamond' and the UFC could not come to terms regarding pay. However, it looks as though now Dustin will take on McGregor, thus leaving him without an opponent.
The frustration of not being able to get a fight, to have a chance at bouncing back from a loss has probably led to him exploring ideas outside the lightweight division in the UFC. 
Would you be interested in watching 'El Cucuy' fight St. Pierre at Submission Underground? Or should he work on finding an opponent inside the octagon? 
Continue the conversation on the app, join other MMA fans on MMA Fans App