Tony Ferguson Refuses to Fight Charles Oliveira at UFC 256 if He Misses Weight
Published 12/08/2020, 10:00 PM EST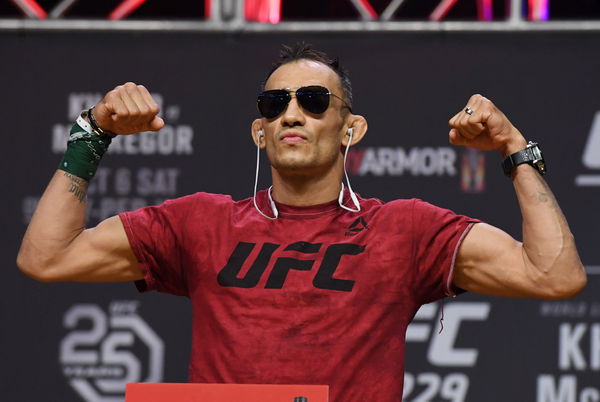 Tony Ferguson makes his much-expected return to the octagon this weekend at UFC 256. 'El Cucuy' takes on a dangerous challenger in Charles Oliveira, who is on a seven-fight win streak at the moment. Tony on the other hand recently saw his 12-fight win streak snapped by Justin Gaethje when he faced him for the interim lightweight title earlier this year. 
Ever since his loss to Gaethje, Ferguson has been desperate to get back into the octagon and bounce back with a win. But, it has been hard for him to fight an opponent with a few fights falling out. Ferguson now gets his opportunity to bounce back against a worthy adversary. However, he may not fight. 
Read: "The time has come"- Charles Oliveira sends a warning to Tony Ferguson ahead of fight 
ADVERTISEMENT
Article continues below this ad
Tony Ferguson makes a strong statement leading up to his fight this weekend 
Ferguson took to Instagram to share a picture of his meal. He wrote, "I Am Counting On The Brazilian @charlesdobronxs & Others To Come In Overweight Like Usual. So I'm Calling It Now. Case Law: Short Notice Fight, @charlesdobronxs Will Not Cut Weight All Week & Show Up 3-4 Lbs Over Weight & Use The Excuse Of A Short Notice Fight. If he shows up that much overweight We are not competing. So crew, Make sure you visit the kids' page @charlesdobronxs & Encourage him to make the weight if you want to see a fight. Champ Sh** Only™️ Crew"
ADVERTISEMENT
Article continues below this ad
Ferguson's concern about Oliveira missing weight is not absurd given that the Brazilian has missed weight a mind-boggling four times in the UFC. Most recently, he missed weight for his fight against Ricardo Lamas in November 2016. Ever since then, he has always stepped onto the scale as per his contractual weight. 
Ferguson on the other hand is one of the most professional fighters in the game. He has never missed weight in his UFC career. However, this time around he has made a strong statement about not fighting Oliveira if he misses weight.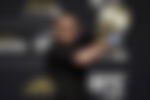 The fight between the two men is a highly anticipated bout between two of the best in the division. MMA fans will be hoping that Charles makes weight so that the fight can go on. 
ADVERTISEMENT
Article continues below this ad
What do you make of Tony Ferguson's stance? Let us know in the comments below.