Top 5 Fastest UFC Knockouts of the Decade
Published 01/02/2021, 11:01 AM EST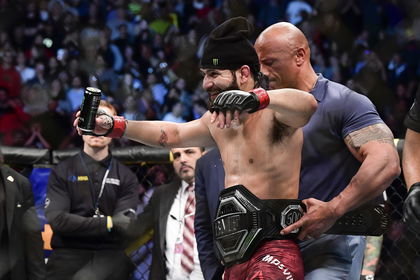 ---
---
The UFC promises combat sports in a way that no other company does. While they do boast of the top talent, it is something about how they promote their events that draw fans in. One of the biggest sellers is exciting action and unpredictability. These five fights through the last decade prove exactly why fans watch UFC fights.
ADVERTISEMENT
Article continues below this ad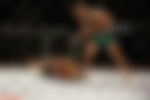 A fast knockout is an art in itself, as it is one of the most challenging things to do opposite another elite fighter. While we have seen a whole host of quick knockouts in the UFC, it takes something special to be at the top ranks of quick knockouts. That is what we are discussing today.
ADVERTISEMENT
Article continues below this ad
With the end of one decade, and the start of another, let us look at the 5 quickest knockouts of the decade that just went by.
Fight Night 64: Leon Edwards vs Seth Baczynsky- 8 seconds
Leon Edwards is possibly the best Welterweight in the UFC right now who is not named Kamaru Usman or Colby Covington. While there are other top contenders, nobody should forget the winning habit that Edwards has developed. He is undefeated since 2015, when he lost to current champion Usman. However, he also had one other loss on his resume, which was his debut. But Edwards proved how one can bounce back from a fight.
Leon was booked against journeyman Seth Baczynski. Baczynski was coming off two losses himself and was a clear step-up fight for Edwards. Leon did more than just step up, as the wrestler got one of the six KO wins in his career with a blistering right hand that put Baczynski out at the 8-second mark. The statement was made, and that is just one of two KO finishes that Edwards had gotten in his entire UFC career.
UFC on FOX 14: Makwan Amirkhani vs Andy Ogle- 8 seconds
The UFC gave Makwan Amirkhani one easy fight when they booked him against Andy Ogle. Ogle was 9-5 heading into the fight and had lost his last three fights. One of those losses came to Charles 'Do Bronx' Oliveira. However, Amirkhani sent the man into retirement with one punch.
The Featherweight fight wasn't something Amirkhani wanted to be in for too long. As a result, he put Ogle out in the first 8 seconds of the fight. Makwan charged through the ring upon the start of the context and hit Ogle with a flying knee to the chest. As Ogle stumbled back, Amirkhani landed a picture-perfect uppercut which ended the fight then and there. Amirkhani last fought Edson Barboza and lost a decision.
UFC 149: Ryan Jimmo vs Anthony Perosh- 7 seconds
This is one of the sadder entries on the list. Ryan Jimmo was one of the more exciting fighters breaking through the MMA scene in 2011. As a result, he was signed to the UFC and was given his first fight against Anthony Perosh. Perosh was coming off three wins in the UFC and was a dangerous debut fight for the, at the time, 16-1 fighter. However, Jimmo was clearly unfazed and had one of the best debuts in UFC history.
Jimmo put Perosh out in the first 7 seconds of the fight with a thunderous overhand. While the knockout was thunderous, Jimmo's UFC career failed after he went 2-4 in his next 6 fights. Sadly, Jimmo was killed in a hit-and-run incident in 2016 at the age of 34. While his UFC career had ended by then, Jimmo was still actively competing around the world, and it is sad to see his life end the way that it did.
UFC 140: The Korean Zombie vs Mark Hominick- 6 seconds
In what would have been the quickest knockout of the decade up until last year, Chan Sung Jung made a statement in his fight against Mark Hominick. Hominick had just challenged Jose Aldo for the UFC Featherweight Championship. The Zombie was on the way up the cards and was hoping to make his name as the number-one contender. He did precisely that with an explosive win over the feared competitor.
Hominick rushed in with a right hand to open the fight. However, the Zombie slipped the punch and delivered a perfect straight punch to Hominick's chin. Mark went down, and the Zombie took over for ferocious ground and pound. Referee Herb Dean had no choice to stop the fight for what was at the time, the second-fastest knockout in UFC history. The Zombie would go on to challenge for the title and fail, and was last seen in a loss to Brian Ortega.
UFC 239: Ben Askren vs Jorge Masvidal- 5 seconds
Everyone knew this is number one. The odds that a fight ends quicker than this are pretty low, but the stakes of this fight make this record that much better. Jorge Masvidal and Ben Askren did not like each other heading into this matchup. Askren had a lot of hype behind him, but so did Masvidal. The excitement for this fight was through the roof and everyone was hoping that it delivers, especially because Askren's wrestling heavy style doesn't make for easy viewing for casual fans. What happened was enough to satisfy everyone.
ADVERTISEMENT
Article continues below this ad
Masvidal calmly leaned on the fence as Askren and he talked some more smack. As the fight started, Masvidal ran full speed at Askren, who by years of wrestling training, instantly shot for a takedown. He was met with the most ferocious knee in UFC history and was stiff as a board going down. Masvidal cemented himself as the biggest star in the UFC and completely sucked Askren's momentum out. Ben would retire from the UFC one fight later, and Masvidal has since had a money-fight with Nate Diaz and an unsuccessful attempt at the Welterweight Championship.
ADVERTISEMENT
Article continues below this ad
Fast knockouts are very rare in MMA. However, when they happen, they guarantee entertainment for everyone. Hopefully, the next decade brings us a whole list of exciting and quick knockouts as well.