Conor McGregor – Dana White Leaked Messages and Other Major UFC Controversies of 2020
Published 12/21/2020, 1:06 PM EST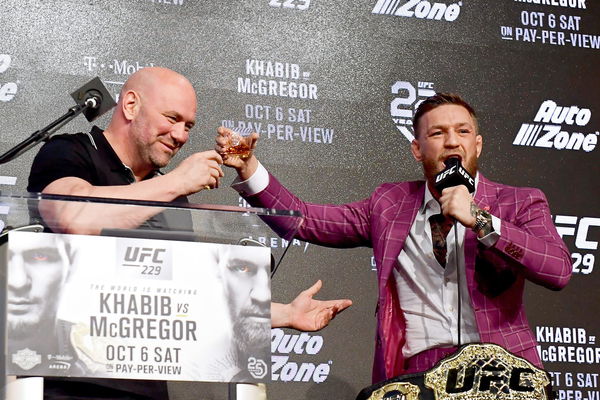 ---
---
The UFC had a very hard 2020. This year saw the promotion manage a global pandemic and do admirably in the face of it. But how can you get through tough times without creating some controversy?
ADVERTISEMENT
Article continues below this ad
From controversial decisions to Twitter rampages, there has been a lot to unpack this year. So let us take a look at the 5 biggest controversies that the UFC offered us in 2020. Honorable mentions have to go to the likes of Colby Covington for just being a walking controversy and the Jon Jones-Israel Adesanya Twitter feud. Izzy vs Romero from UFC 248 gets a shout out as well.
Max Holloway's controversial loss to Alexander Volkanovski
ADVERTISEMENT
Article continues below this ad
Max Holloway is one of the best Featherweights in the history of the UFC. He was an unbeatable monster until Alexander Volkanovski took his belt away from him. However, Holloway's elite credentials warranted an immediate rematch which was mired in controversy.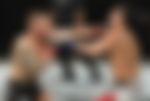 Holloway and Volk went through another five-round battle at UFC 251 over the Featherweight strap. Holloway won the first two rounds decisively, while you could say Volk won the last two. However, most people scored the pivotal round three in favor of Max. Score aggregator sites, the fans, the media, and multiple fighters all scored the fight for Holloway. However, Volkanovski left that night with a second win over Holloway and the title via a split decision.
Holloway will return to fighting against Calvin Kattar, a fight for which he arguably should be champion.
Leon Edwards removed from UFC rankings
Leon Edwards has had a rough year. He hasn't fought in 2020 after his main event bout against Tyron Woodley was scrapped because of COVID. That fight went to Gilbert Burns, who beat Woodley, and is now awaiting a title shot against Kamaru Usman. Meanwhile, Edwards hasn't fought anyone. This lack of activity caused the UFC to remove him from the rankings a few months ago.
Leon Edwards x Khamzat Chimaev is a done deal, sources say. Main event. 170. Dec. 19.

Edwards is back in the rankings, too. No. 3.

Dana White first revealed that they came to terms with both guys earlier today on @jimrome.

— Ariel Helwani (@arielhelwani) October 23, 2020
That was a polarizing decision. Some state that Edwards was removed for ducking a fight against Khamzat Chimaev, an unranked prospect with tremendous hype around him. Others say it was the UFC's way to strong-arm Leon into taking the Khamzat fight. It worked, as Edwards was reinstated into the rankings at his old ranking of #3 after he accepted the fight.
The fight was supposed to take place last weekend, but Edwards had to withdraw after issues stemming from COVID.
A Light Heavyweight legacy saved by a controversy
This is similar to the Holloway-Volkanvski situation. However, the stakes were much higher. Jon Jones is arguably the greatest MMA fighter of all time, and inarguably the best Light Heavyweight. He is an undefeated fighter (outside a controversial DQ loss) and has rarely even come close to losing. That was until Dominick Reyes and he met at UFC 247.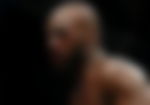 Reyes seemingly dominated Jones in the opening three rounds of the fight before dropping the last two championship rounds. However, the fight ended up being a split decision victory in favor of Jones. Most media outlets and fans had scored the contest in favor of Reyes. As with anything that has Jon Jones's name on it, everyone reacted very strongly to the decision. One of the judges actually managed to give a 49-46 win to Jones, proving how much of a sham this fight was.
Jones hasn't fought since and Reyes lost a rematch for the title, this time against Jan Blachowicz. Jones vacated the belt and moved up to Heavyweight.
Conor McGregor and Dana White's DMs
Conor McGregor isn't like any other fighter in the UFC. He has a personal line with Dana White, something that most other fighters wish they could have. However, Conor severely misused his relationship with Dana this year, especially after he put up screenshots of their private conversations to prove that he really wanted to fight in 2020.
"This is some man code stuff. It's just something you don't do. It's one of the dirtiest things you can do."

Dana White on Conor McGregor sharing DMs between the two of them from earlier in the year. #UFC253

— Chamatkar Sandhu (@SandhuMMA) September 27, 2020
The leaked DMs became viral and showed Conor asking for bizarre fights from Justin Gaethje to Diego Sanchez. However, White and many others were really upset at what Conor did. White said that Conor had broken a 'man code'. This caused further issues between McGregor and how fans perceive him. He will look to change that when he faces Dustin Poirier on January 23 in 2021. Hopefully, 2021 is a year with no Conor controversies.
ADVERTISEMENT
Article continues below this ad
Fighter pay
One of the biggest controversies of the year came when fighters like Jorge Masvidal and Jon Jones started rallying fighters against the pay structure that the UFC has in place. The UFC is notorious for their odd contracts, where fighters can't truly get what they are valued at in their salary like how it is done in boxing. This is primarily because MMA has a UFC monopoly, and they set the tone for the industry's contract practices.
Why are all the major names having issues? Conor, Jones, cejudo. We have to take it or retire. I love fighting and this is the fight of our lives

— Jorge Masvidal UFC (@GamebredFighter) June 7, 2020
ADVERTISEMENT
Article continues below this ad
The issue went up to main shows like ESPN, where fighters and analysts discussed the issue. However, the surrounding buzz died down slowly without much change. Masvidal even signed a new UFC contract. However, just because it has died down now doesn't mean that this won't come up again. Sooner or later, the UFC will have to do something about their pay structure.