'I Threw up Bad After This Fight'- Tyron Woodley Says Colby Covington and Kamaru Usman Are Not the Toughest Opponent of His Career
Published 02/23/2021, 6:45 AM EST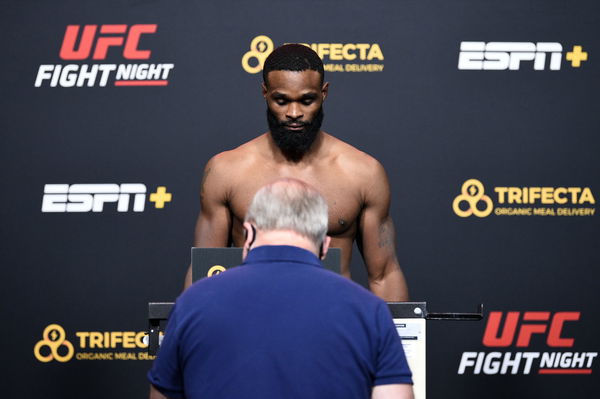 Tyron Woodley is without a doubt one of the best fighters to have ever stepped into the UFC octagon as a welterweight. 'The Chosen One' was able to win and defend the welterweight belt multiple times over the past few years. However, the former champion has had it tough in his last few fights.
ADVERTISEMENT
Article continues below this ad
Woodley has succumbed to three losses on the trot for the first time in his career. What is even more concerning is the way in which Woodley lost all three fights. However, Woodley maintains that he is not done with the sport and still has a lot of fight left in him. 
Read: Joe Rogan warns former UFC champion TJ Dillashaw ahead of his octagon return
ADVERTISEMENT
Article continues below this ad
Tyron Woodley names a surprise opponent as his toughest challenge to date
In a recent interview, Helen Yee asked Tyron Woodley what he made of Colby Covington and Kamaru Usman as opponents and who his toughest opponent to date was. 
"The toughest opponent I've ever fought was a dude named Nathan Coy. He was actually a teammate of mine at American Top Team. The other guys I fought, I just did not perform, or I backed up too much. Or Marquardt, I was relaxed for one second too long on the cage and he threw me the elbow buffet."

ADVERTISEMENT
Article continues below this ad
'The Chosen One' continued, "But Nathan Coy, I was there. And I was a 100% and I was going hard and he was going hard. And I threw up so bad after this fight. I was like oh my god it was so hard…. And it was such a close fight, and I barely won it, but I was fighting as hard as I could and he was fighting as hard as he could. And he's the only one that I've ever fought at the level that matched me. Anyone else I fought at 50% or more, I knocked out or beat or snapped them. When people are beating me, I am not remotely where I am supposed to be at."
Woodley's performance in his last few fights has been concerning, to say the least. The former champion was utterly dominated in three fights. And it seemed as some points as if he did not want to be in the octagon, putting up little to no offense of his own. He looks a shadow of his former self, the Tyron Woodley that completely dominated the 170-pound division.
Tyron Woodley will return to the octagon at UFC 260 when he takes on a tough challenge in Vicente Luque. The fight against Luque will be make or break for Tyron. He risks getting cut from the UFC if he succumbs to another loss to make it 0-4 in his last four fights.
ADVERTISEMENT
Article continues below this ad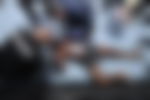 Vicente is on a two-fight win streak and is a formidable opponent. Woodley will have to perform at the levels that made him a champion if he were to bounce back against Luque.