Diego Sanchez's Coach Gets into a Heated Altercation With Matt Sera at Fight Island
Published 09/26/2020, 9:57 AM EDT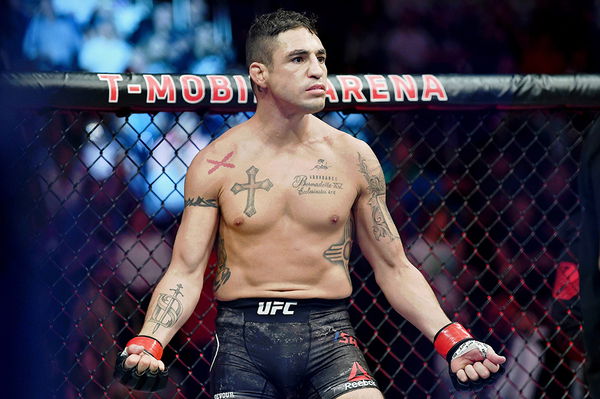 Diego Sanchez (28-12) is one of the longest-tenured veterans in the UFC. He is already in the Hall of Fame and will be given a sendoff from the sport. While he never competed at the championship level, Sanchez is one of the most entertaining fighters in UFC history. He is scheduled for a bout at UFC 253 against Jake Matthews (16-4).
ADVERTISEMENT
Article continues below this ad
While Sanchez is busy getting ready for Matthews, one of his coaches was busy accosting Matt Serra at breakfast. Joshua Fabia of the School of Self Awareness is one of Diego's coaches, but is clearly worrying about the wrong things a day before a fight.
He confronted Serra about a lack of recognition for him from the media, to which Serra promptly gave him a very public dressing down.
ADVERTISEMENT
Article continues below this ad
"From what I see with your training, I think it's silly. I don't give a sh*t. You're not my guy, you're not working with my guys. Good luck with Diego, I wish Diego the best. You're with him, so if he wins, I am sure you'll get some acknowledgment. "
After Fabia pushed Serra over not taking his name to the media, Serra clarified that in a brutally honest way.
"Honestly, I don't even know your f**king name, how about that?"
However, Serra did give Diego his respect.
ADVERTISEMENT
Article continues below this ad
"I thought that fight (vs. Michael Pereira) was sh*t. You know what fight was phenomenal? His fight with Karo Parisyan. That's the Diego I think is a f**king beast. Diego has my full respect."
Diego Sanchez: Set for a grand send-off?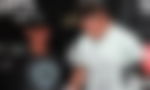 ADVERTISEMENT
Article continues below this ad
Sanchez had stirred speculation over this being his last MMA fight, but he may be chasing a money fight with Conor McGregor to end his career once and for all. If he can get past Matthews, Sanchez may feasibly get a money fight against Conor. Even though it seems like it would be a lopsided booking, Dana would want Sanchez taken care of before he retires.
Considering how Conor is already stirring the pot for this fight, Diego might get the big-money fight that always eluded him. However, it may soon become a reality for the TUF Season 1 winner.