Dana White Says Khabib Nurmagomedov's Striking is Underrated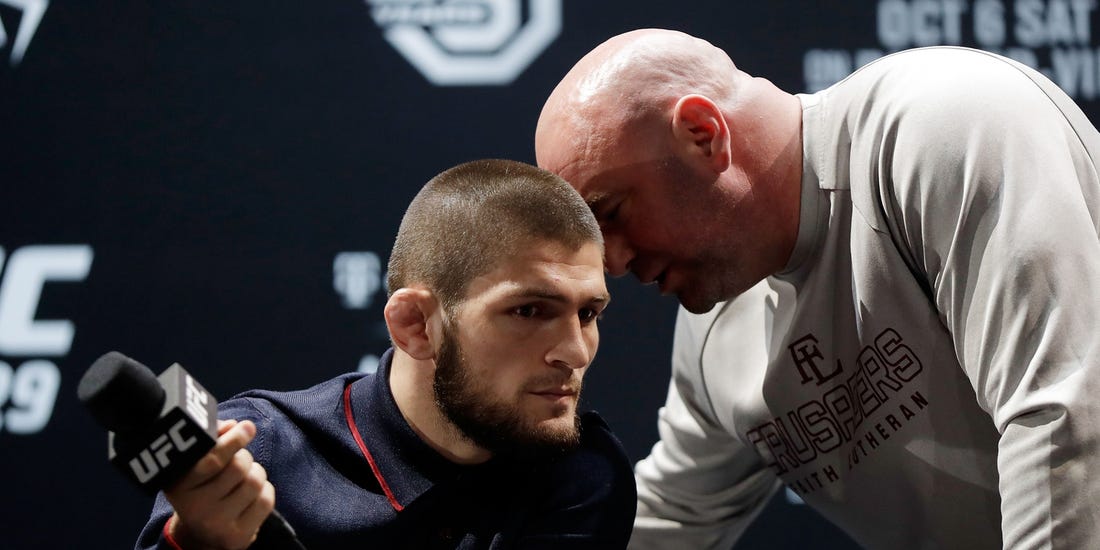 Dana White isn't like other major commissioners in sports. He is unapologetic in his brash approach, and often just speaks his mind about everything. He isn't a diplomat like the others in major sport positions like his. Dana is honest and unfiltered, something that has helped him become a character.
White is also usually very honest in how he judges his fighters. He tries not to show bias while talking about fighters, often just relaying what he thinks. That's what he did while complimenting Khabib Nurmagomedov and his striking with Kevin Iole on Yahoo Sports.
"100%. Yeah, I do. He hits hard, and the thing is when you have a guy who wrestlers the way that he does and the damage that he does to you when you get down on your back and how hard it is to get up. All you start focusing on is not getting taken down. Which, you know, makes him able to land some big shots on people."
Dana White makes a good point about Khabib's striking prowess
Dana White is not just a businessman, he is a genuine fight fan. He got into the sport out of passion and has built a massive business that is the centerpiece of the industry. Naturally, White has watched a lot of fights and fighters in his time as the UFC President. So when he is complimenting Khabib's striking at the world championship level, that is actually a very positive thing.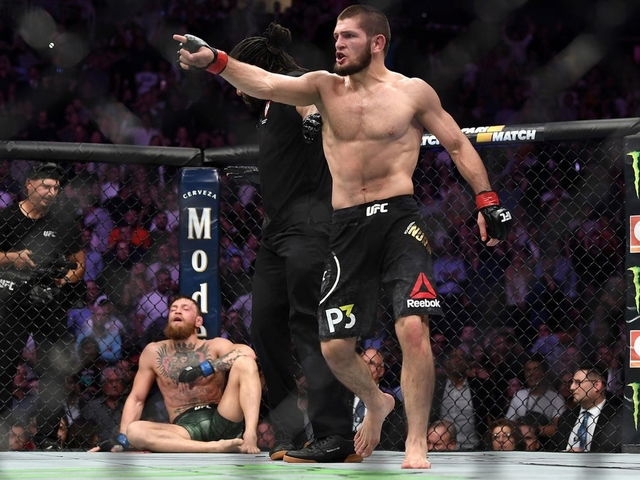 Khabib has shown abilities to hit hard and consistently, but that just isn't where he dominates. He is a competent stand-up fighter, but he wouldn't last through a pure striking matchup against Conor McGregor or even UFC 254 opponent Justin Gaethje. His striking is effective as it is a secondary weapon that opponents underestimate in fear of Khabib's wrestling. He catches opponents off-guard but can pack a serious punch.
We can't expect a striking masterclass from Khabib at UFC 254 against Justin Gaethje, but if called on, he could pack a very dangerous punch. Whether a punch like that would be enough to put away Gaethje is a different argument altogether.
Continue the conversation on the app, join other MMA fans on MMA Fans App