"Father Philosophy"- Khabib Nurmagomedov Explains Why He Never Wanted to Be His Own Boss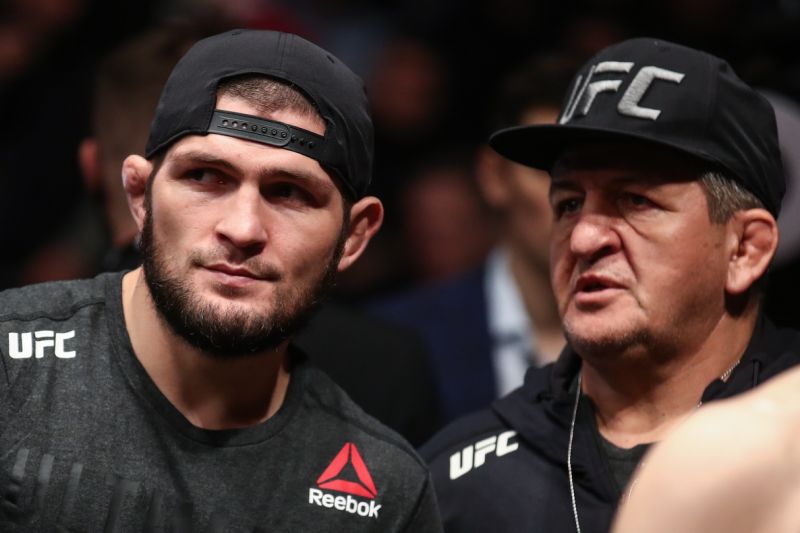 Khabib Nurmagomedov was very close to his father, Abdulmanap Nurmagomedov. Nurmagomedov Sr. was always in the Eagle's corner; however, his upcoming title defense will mark a dark day as Khabib's corner will miss his presence.
Having passed away early this year due to complications from COVID, Khabib certainly lost the guiding light of his life. The Dagestani phenom opened up about his patriarch in a recent interview with Kevin Iole, mentioning that his dad instilled in him an approach that forces him to focus on fighting and fighting alone while his team handles the rest.
"This is like father philosophy. Even if you champion, even if you black belt, even if you have gold belt, you can't be boss. You can never be boss.
"When you keep competition doesn't matter, like where you compete. Even if you compete high level, you need boss. You have to be with your coach, you have to be with your father.
ALSO READ- Khabib Nurmagomedov Posts a Throwback With Father Ahead of Justin Gaethje Fight
"Like my father for me was like coach, brother, friend, you know like everything. He never let me be a boss. He say when you become boss you're going to lose.
"This is very dangerous thing. You have to stay in your mind white belt always. You have to learn always."
Khabib Nurmagomedov and his father
Khabib's dad was the most influential person in his career. Their relationship has been very strong since the day Khabib was born. His father put him into training for combat sports and pushed him down into the life of an athlete. He taught him to be disciplined and coached him throughout his journey.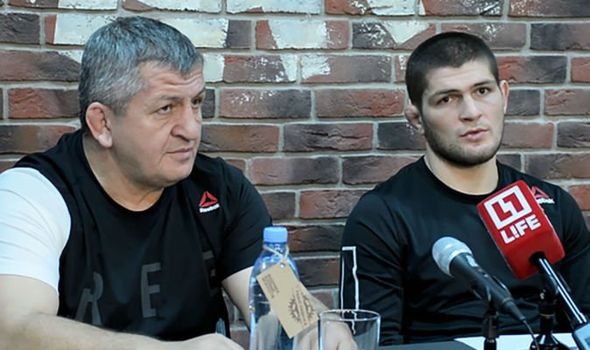 For people like Khabib, who value their family so highly, losing his father must have been very hard. However, his memory lives on in the fighters that he inspired from Dagestan.
This time around, Khabib will be fighting for more than just the title, this fight will bring him the opportunity to honor his father. Regardless of the outcome, his father will certainly be smiling upon him from up above.
Continue the conversation on the app, join other MMA fans on MMA Fans App