"I Almost Started Limping"- Robert Whittaker Says He Hurt Himself Against Jared Cannonier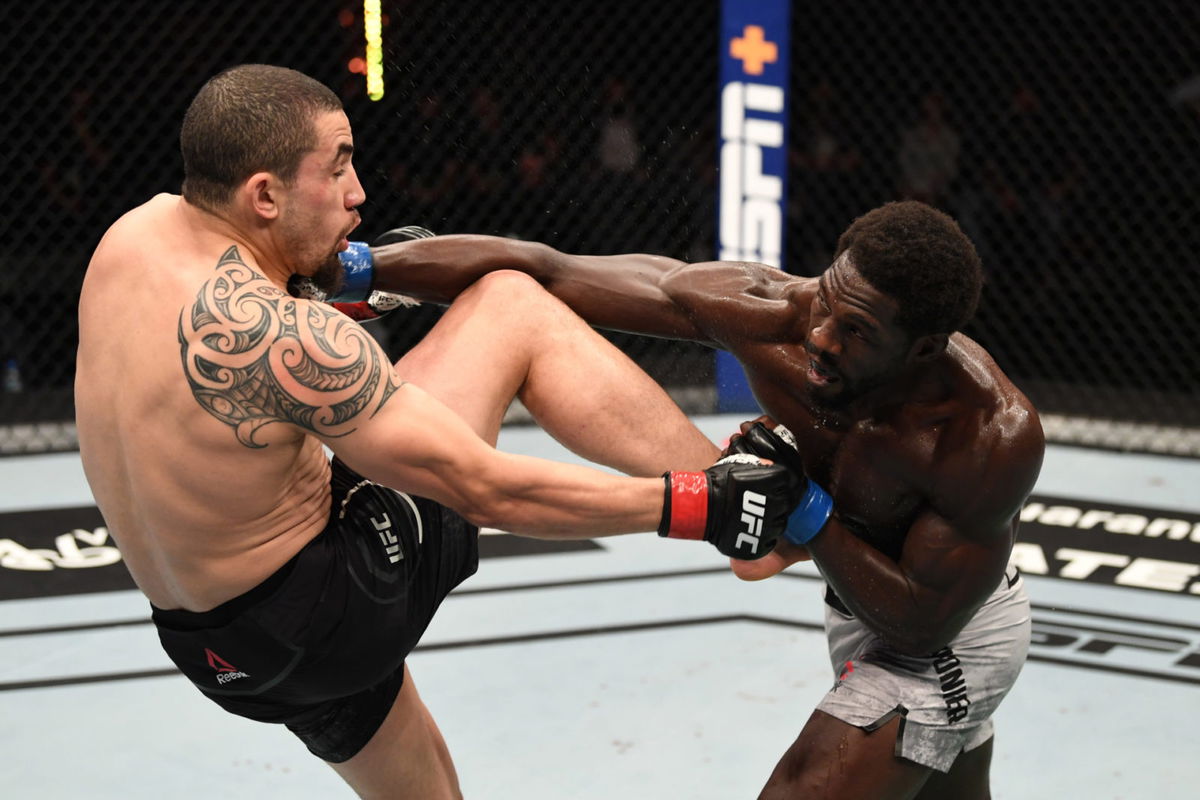 Robert Whittaker got a win on the bounce against Jared Cannonier in the co-main event of UFC 254. Whittaker had fought in August prior to this and got a decision win over Darren Till. He was then matched up with Cannonier in a fight that would serve as a de facto number one contender's bout. Whittaker beat Cannonier via decision as well.
However, Whittaker did that while injured. A kick in the first round had broken Cannonier's arm, limiting his performance. What was unknown is that the former Middleweight Champion hurt his foot on that kick and was almost limping in the fight.
In an interview with ESPN's Ariel Helwani, he said, "I couldn't sense his arm was broken, but I knew my foot was sore. So I saw that head kick the entire fight. But I just- after l hurt it in the first round, I could not throw it. I threw it a few times after that, and the pain that I got bringing the foot back was just so much.
"I almost started limping in the fight. So I couldn't throw it and I just avoided throwing it and then I forced it out in the third round."
Robert Whittaker on his way to a title shot
Whittaker beat the presumed number one contender Cannonier. Now, he is in the perfect position to rematch for the Middleweight Championship. The man that beat him for the belt is still champion, as Israel Adesanya, has also gotten two wins since becoming champion over Whittaker.
While it seems that Robbo is unsure about stepping into another title fight, this is the obvious fight to make. If not this, Whittaker could face off against Paulo Costa, the last challenger to Izzy's throne. Jack Hermansson and Darren Till's fight later this year will also have major consequences on the title picture.
Whittaker has a number of places he can go from here. He has been at the summit and isn't in any rush to get back there. One can assume his talent will naturally elevate him again. However, there are a bunch of contenders in this division that want to slay Whittaker for a chance at Adesanya.
Continue the conversation on the app, join other MMA fans on MMA Fans App