Dan Hooker Says Conor McGregor Has 'Energy Problems' While Dustin Poirier Does Not
Published 01/21/2021, 1:32 AM EST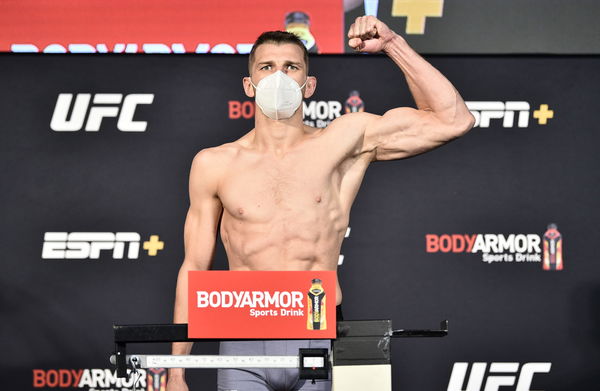 ---
---
Fighting on a Conor McGregor PPV card comes with its set of pros and cons. On the plus side, the card is sure to draw a lot of attention and it is a good opportunity for lesser-known fighters to make themselves known to a wide audience with their performances. However, there are a few drawbacks to sharing a card with 'The Notorious' as well. 
ADVERTISEMENT
Article continues below this ad
The co-main event fight between Chandler and Hooker on any other card would have been the talk of the town. Unfortunately, on this card, even a co-main event will not have as much attention as 'The Notorious' fight will have. 
Read: Dana White offers an update on Conor McGregor vs Khabib Nurmagomedov 2
ADVERTISEMENT
Article continues below this ad
Dan Hooker makes his pick for the rematch between Conor McGregor and Dan Hooker 
In a pre-fight press conference, the reporter asked Dan Hooker to give his prediction for the main event at UFC 257. 
'The Hangman' said, "I feel like it's going to be a close contest. I feel like it's going to go the full five….. It's honestly up in the air. I do believe it is going to go down like the first. At 55, Dustin is one of the bigger guys 55. He doesn't look the biggest or the most imposing but he's a thick boy and he's heavy. He's one of the most durable, one of the fittest guys in the division. So they match up well you know"
Hooker continued, "We all know Conor has the lulls in energy, Dustin does not. Dustin just constantly builds throughout the fight…. I don't feel like he is going to get him out of there, but if he does not hurt him badly early on and drain some of Dustin's gas tank away, I think it's going to be difficult for him in the later rounds."
'The Hangman' knows exactly what it is to share the octagon with Poirier as he battled 'The Diamond' in a fight of the year candidate last June.
ADVERTISEMENT
Article continues below this ad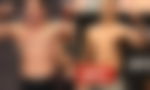 Dan Hooker has been amongst the best in the lightweight division for a while now. On Saturday he will be tasked with welcoming former Bellator MMA champion Michael Chandler to the UFC. 
The co-main event and the main event will have huge title implications at 155 pounds, and both fights will decide the future of the lightweight division. 
ADVERTISEMENT
Article continues below this ad
What do you make of Dan Hooker's prediction? Do you agree with it? Let us know in the comments below!