'We Got You Fu**ers'- Dana White Continues to Rain Down on Illegal UFC Streamers
Published 01/21/2021, 8:55 AM EST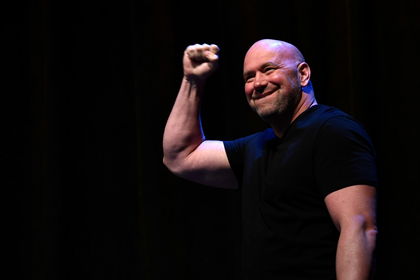 ---
---
Dana White has been harping on cracking down on piracy issues with UFC cards. Considering the demand for fights and the price one has to pay to get the PPV, pirating fights is a relatively easy fix for fight fans. While streams are sometimes hard to find, a determined mind can find one within 10 minutes.
ADVERTISEMENT
Article continues below this ad
We have a Conor McGregor fight this weekend, so piracy will be off the charts. White has been threatening hosts of illegal streams for a few weeks now, and he just doubled down on it at the UFC 257 press conference.
ADVERTISEMENT
Article continues below this ad
"I am glad you asked me about that. Because we got one. We got one. We are watching this one right now and all you have to do is turn it on on Saturday. And we got you, fu**ers. I can't wait. Turn it on on Saturday, streamers, and see what happens."
Dana White: The crackdown on streaming has begun?
If White's words and actions are any indicator, the crackdown has begun. Not to say that the UFC hasn't been cracking down on it before this, but such open threats from Dana mean that he definitely has something planned.
We had previously spoken about how the stimulus bill law that was passed a few weeks ago could make illegal streaming a felony.
That coupled with Dana openly threatening online pirates is quite odd. Promoters usually don't pick fights with online pirates, mainly because these pirates end up retaliating on a larger scale than that of the threat.
ADVERTISEMENT
Article continues below this ad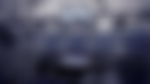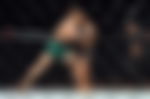 Conor McGregor is one of the hottest commodities in combat sports in general. If one wants to figure out who is streaming and from where, a Conor fight is the perfect place for them to start.
ADVERTISEMENT
Article continues below this ad
However, there are valid questions that can also be raised. Can Dana White do what he is doing on a global level, or is it just for American pirates? What are the consequences of hosting a stream vs just viewing a stream? Well, these are all questions that we will get the answers to come Saturday.