'He's Not So Young'- Jan Blachowicz Calls Out a Familiar Name for Next Fight
Published 03/07/2021, 1:44 AM EST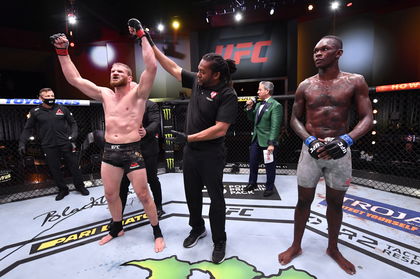 ---
---
Jan Blachowicz defied expectations and shocked the world at UFC 259. While many MMA purists kept reiterating that Blachowicz would beat Israel Adesanya, most people didn't listen. While the case for Adesanya to win and build on his stacked resume was easy to believe, fans will realize that nobody should mess with 'Legendary Polish Power'.
ADVERTISEMENT
Article continues below this ad
Jan and Izzy had three very close rounds to open the fight. However, Blachowicz started wrestling Izzy in the last two rounds and ensured that the scorecards went his way. With Izzy beaten, the light heavyweight division can move on in its natural direction. That direction seems to be Jan Blachowicz facing former title contender, Glover Teixeira.
ADVERTISEMENT
Article continues below this ad
The Pole said, "I think he deserves it, I would like to fight against Glover next. Because he is not so young so we don't have time and I want to fight against him when he's in good shape. Anyway, he'll have to wait a little bit because right now I want to rest and spend time with my family. If he wants to wait, he will be next."
Teixeira was the presumed #1 contender for the belt after his win over Thiago Santos in 2020, but 'Izzy' moving up delayed that. It seems 2021 may be the last crack Glover will get at becoming a UFC champion.
Jan Blachowicz: Establishing a new legacy at Light Heavyweight?
ADVERTISEMENT
Article continues below this ad
While Israel Adesanya winning would have been great commercially for the UFC, Jan Blachowicz's win maintained the purity of traditional weight classes. The champ-champ era has seen fighters take super-fights for titles in other divisions, even if they may not be the best suited. We saw that with TJ Dillashaw and Henry Cejudo in 2019, and now we saw it with Adesanya.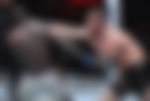 Now, having snatched Adesanya's unbeaten streak, Blachowicz will get to build his own legacy rather than be a footnote in the division's title history. While living up to what Jon Jones did in the division will be almost impossible, he can carve out a very solid career for himself with what he is doing right now.
ADVERTISEMENT
Article continues below this ad
Giving Glover the next fight is what should have happened all along. While it was exciting to see Izzy go for two belts, the 185 and 205 divisions have been saved from it. Now both men can continue evolving their legacies in their respective weight classes.