UFC 260- Stipe Miocic vs Francis Ngannou: Prediction and Analysis
Published 03/25/2021, 12:31 PM EDT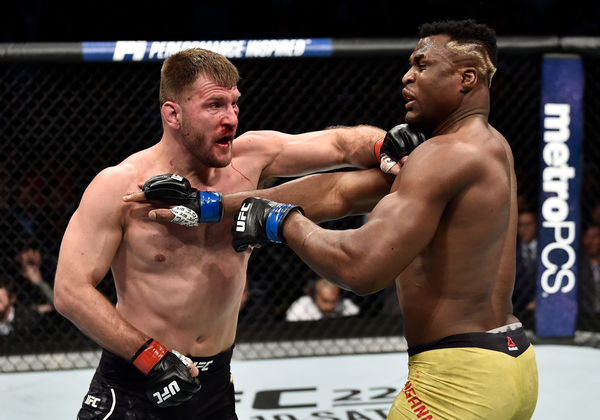 UFC 260 will see a blockbuster rematch headline the main card. The UFC Heavyweight Championship will have the first of (hopefully) many title defenses this year at UFC 260. Champion Stipe Miocic re-matched his foe from 2018 in Francis Ngannou. While Ngannou has gone on a four-fight KO streak, and Miocic won a trilogy with Daniel Cormier 2-1.
ADVERTISEMENT
Article continues below this ad
Both men are easily the best the division has to offer. The winner of this will most likely be facing Jon Jones next, who is moving up in weight. But Miocic handily beat Ngannou the first time they faced each other at UFC 220. However, both men are different fighters now. But has Ngannou evolved enough to beat Miocic?
ADVERTISEMENT
Article continues below this ad
Miocic will probably go down in history as the greatest UFC Heavyweight Champion. He is already the divisional leader in most title defenses, and he can keep building on that record with a win here. However, Ngannou isn't here to lose and be shut out from the title picture again. So who wins this closely contested rematch?
UFC 260: Does Miocic repeat the performance from 2018?
ADVERTISEMENT
Article continues below this ad
Stipe Miocic is one of the most versatile fighters in the heavier-weight classes. While he doesn't weigh in at the full limit of 265 pounds, Miocic chooses to stay leaner and rely on his movement to win. Miocic also has better cardio than almost anyone in the division, making a night with him a very rough one.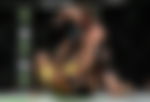 Francis Ngannou is the opposite of Miocic in many ways. He isn't the same methodical fighter that Miocic is. Instead, he is a heavy-fisted knockout machine that has been knocking out opponents in the first 60 seconds of fights. Ngannou is a monster in his own right. However, takedown defense was his undoing in 2018. Will that be the case again?
ADVERTISEMENT
Article continues below this ad
Our prediction for this fight looks to maintain the status quo. Stipe Miocic will put the rivalry to bed with a second win. He has proven himself crafty enough to dodge Ngannou's haymakers, and he still has the varied skill-set that beat Cormier twice and Ngannou the last time they fought.