Dana White Gets Slammed by Fans for Insensitive Tweet After Chris Weidman Injury
Published 04/24/2021, 11:42 PM EDT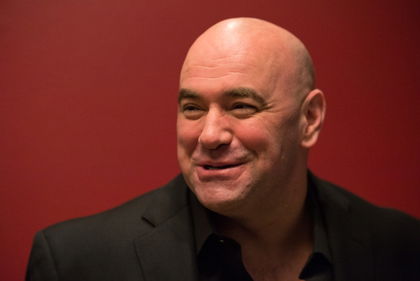 ---
---
Chris Weidman and Uriah Hall met for the second time inside the Octagon at UFC 261. However, the fight went the same way as a Weidman's second bout with Anderson Silva 8 years ago. Weidman checked a leg kick from 'The Spider', which decimated Silva's leg and is still considered one of the most gruesome finishes in the UFC.
ADVERTISEMENT
Article continues below this ad
This fight ended in the first few seconds after the first attempted strike. Weidman threw a sloppy leg kick towards Hall with a very deep wind-up. Hall prepared to check the kick and won the fight like how 'The All American' beat Silva. Hence, 'Primetime' became the first man to win a fight in the UFC without attempting a single strike, but Dana White tweeting about it immediately after didn't go well.
GRAPHIC CONTENT ATTACHED
ADVERTISEMENT
Article continues below this ad
Fans are not happy with White for this tweet and reacted to the UFC President's take on the second main card fight at UFC 261.
Dana I'm literally throwing up at this tweet. Seriously, I just vomited all over my keyboard. The fact that you'd tweet this says a lot about your character. Do better.

— Barry McCockiner (@UltraWeedHater) April 25, 2021
Why you gotta do Weidman like that Dana

— Myoga (@Myoga801) April 25, 2021
Please delete this tweet, Dana. You are better than this. PLEASE!

— Sheila Andrea (@iamsheilaandrea) April 25, 2021
Another reason people shouldn't fight for you smh

— A💎 (@APizz1e) April 25, 2021
Chris Weidman: Where does he go from here?
ADVERTISEMENT
Article continues below this ad
The injury that Weidman suffered could be a career-ender. The former middleweight champion has been struggling to get constant wins and has been on the wane. However, he did look to be improving in recent fights, and a win against Hall could have helped him rise in the rankings towards a possible title shot.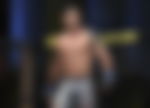 Now, before anything else, Weidman needs to recover. It would definitely take him a year or more to come back from this injury. We saw Anderson Silva return from this when it happened to him at UFC 168, but he was never the same fighter inside the cage.
ADVERTISEMENT
Article continues below this ad
Retirement will weigh heavily on Weidman's mind. He has reached the pinnacle of the sport and has had a brilliant career. But if the itch to fight stays within Weidman, he may just return to the cage. If he does, the fans will support him. If he doesn't? He can rest knowing that he ascended to the summit and wore UFC hold.