UFC Commentator Labels Stipe Miocic as a 'Small Guy' in the Heavyweight Division
Published 04/05/2021, 12:40 PM EDT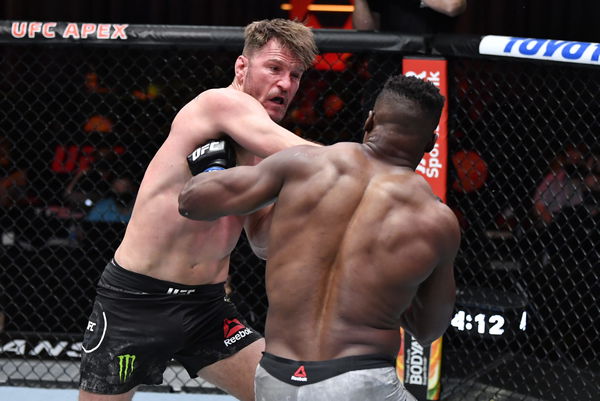 ---
---
Stipe Miocic lost his UFC Heavyweight title to Francis Ngannou in a devastating fashion. The man that was crowned the title of the greatest fighter in the history of the Heavyweight division fell in his first title defense since getting that title. Francis Ngannou is the new champion and knocked out Miocic to get the strap.
ADVERTISEMENT
Article continues below this ad
However, the issue may have been something unavoidable. According to lead UFC Commentator Jon Anik, the size mismatch between Miocic and Ngannou may have been the reason for the loss, with Anik calling Miocic too small for the division.
ADVERTISEMENT
Article continues below this ad
"The weight class goes up to 266 pounds. And this lazy 'Stipe as underdog' narrative that continues to be out there. Oftentimes, he is giving up weight. Not like a 30 pounds, when he is fighting Fabricio Werdum, he's not giving up 30 pounds. But he is a small guy relative to the weight class Stipe is. So it is not surprising that he finds himself a very slight underdog when he is weighing in 30 pounds under the weight class's limit."
Stipe Miocic: Where does he go?
If there is any open weight category in the UFC, it is the Heavyweight division. After all, the jump between all divisions is between 10-15 pounds. However, the jump from Light Heavy to Heavy is 60 pounds. Stipe Miocic never weighs above 250 pounds, easily below the 265-pound threshold.
ADVERTISEMENT
Article continues below this ad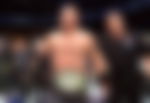 Many modern heavyweights, including Francis Ngannou, cut down to make 265 pounds. That gives them an almost unfair power advantage over their opponents. However, Miocic has beaten Ngannou and countless other heavyweights based on pure skill alone. While Daniel Cormier may be the only one that was decidedly smaller than him, Miocic beat a lot of titans in his prime.
ADVERTISEMENT
Article continues below this ad
It won't be easy for Miocic to plan what he should do next. There are rumblings of a possible trilogy fight with Ngannou, but that looks unlikely with the emergence of Derrick Lewis and Jon Jones as contenders. However, he may face Lewis if Jones faces Ngannou. But then he risks falling into the same size-related issue that Anik is bringing up, so let's see what the former champ does.