UFC Commentator Says Him and Joe Rogan Were Worried When Francis Ngannou Knocked Out Alistair Overeem
Published 04/05/2021, 1:10 PM EDT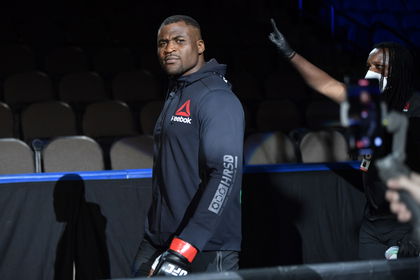 ---
---
Francis Ngannou has established himself as the hardest-hitting striker in the UFC right now. While he is knocking out fighters at a ridiculous pace, there is one knockout that truly established Ngannou's name as one of the greatest knockout artists ever. That came against Alistair Overeem before his first title shot against Stipe Miocic.
ADVERTISEMENT
Article continues below this ad
Jon Anik was in the booth for that KO alongside Joe Rogan. Their reaction to that KO has been meme'd and been used by people across the internet. However, what happened after the sheer shock of the KO settled in is something Anik revealed on a recent podcast.
ADVERTISEMENT
Article continues below this ad
"Francis Ngannou is special, there is no doubt about it. Even dating back to his debut in 2015, I think a lot of us felt like we had something special on our hands. Even if you go back to the KO of Alistair Overeem, I think in late 2017, and you see the way Joe Rogan and I reacted.
"We called the knockout, but immediately our focus shifts on the well-being of a man in Alistair Overeem in this case, and hoping that he is okay. He is a special athlete."
Francis Ngannou: Is his power unmatchable?
ADVERTISEMENT
Article continues below this ad
Is Francis Ngannou the hardest hitter the UFC has ever seen? According to Dana White, he does have the strongest punch they have ever recorded. That is what gave Ngannou the nickname 'Ford Escort', as a punch from him is akin to being hit by that car. If that isn't a compliment, nothing will ever be.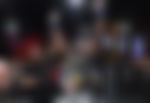 However, there are fighters in the UFC that boast similar power. The first name that comes to mind is the man that holds the record for most KOs in the division. That man is Derrick Lewis, and he may be on a collision course for a rematch against Ngannou. Lewis won their first fight, which is considered one of the worst fights in divisional history.
ADVERTISEMENT
Article continues below this ad
The true essence of heavyweight fights used to be the sudden KOs that these gigantic men are capable of. While learning different techniques have made the fighters more well-rounded, everybody still loves to see a good ol' fashioned KO.